"Oh! That's Who He is": WNBA's Sue Bird Narrates First Interaction with Lakers' Legend Kobe Bryant
Published 08/24/2020, 9:19 AM EDT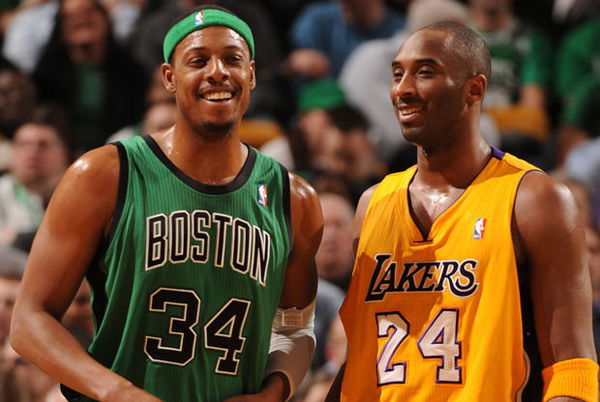 ---
---
The WNBA Seattle Storm Star, Sue Bird, shared her blockbuster moment with Lakers' Legendary Kobe Bryant. As we all know, Kobe Bryant was one of the most determined and fiercest players of the NBA Franchise. The intensity of his competitive nature always increased when the Los Angeles Lakers faced their All-Time Rivals, Boston Celtics.
ADVERTISEMENT
Article continues below this ad
This is one of those stories that revolved around this matchup and the impact it had on Kobe.
Kobe Bryant motivates himself through Paul Pierce
ADVERTISEMENT
Article continues below this ad
There is always a turning point in an athlete's life that makes him or her second guess where they stand. The turning point for Kobe was one of his losses against the Boston Celtics in the NBA Finals. This game is renowned for Celtics' star, Paul Pierce's extraordinary performance that will forever exist in the NBA history. What's crazy is that when Sue Bird met Kobe Bryant for the first time, a month after his loss against the Celtics, Kobe was still dwelling over it.
Sue narrated on The old man and the Three podcast, "We were in the player lounge, there were a couple of us and we were playing spades. He kind of came in and we were drinking a little wine, playing some spades. He came in, sat down, and poured himself a glass and he was kind of like reading a paper. So, this was 2008 and they had just lost to the Celtics in the Finals like tragically. So, he opens up this paper and there's this article about it and there's a picture of Paul Pierce." She explains that they couldn't believe that this was Kobe Bryant chilling with them and drinking.
Sue continued, "We look over and he's tearing out the picture of Paul Pierce. He folded it up, he put it in his pocket. And we're all looking at him like what's going on and he was like, 'motivation.' " This hilarious story made the podcast hosts, J.J. Redick and Tommy Alter laugh. After this, Sue went on to say that it was at this moment that she realized, "Oh! That's who he is."
ADVERTISEMENT
Article continues below this ad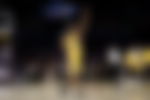 Lakers Legend took his revenge
This was very typical of the five-time NBA Champion. This story becomes more iconic because as fate would have it, the Lakers did face the Celtics again in the NBA Finals and it looked like Kobe's motivation worked. Not only that, but he was also declared Finals MVP, which was the cherry on top.
ADVERTISEMENT
Article continues below this ad
This much-awaited face-off became his last Championship and clearly the most memorable one.