Oklahoma City Thunder 2021 Roster: What OKC Looks Like After Trades and Free Agency Signings
Published 11/21/2020, 9:45 AM EST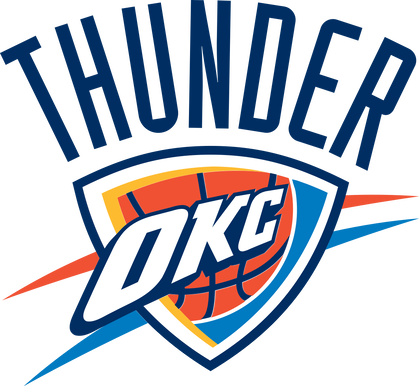 ---
---
The Oklahoma City Thunder went all-out to make their team different from what we have seen in the year's past. After being a fixture of the Western Conference Playoffs for nearly a decade, the Thunder have pushed the breaks on their team and fully embraced a rebuild. As a result, they have been flipping assets like nobody else has up until now.
ADVERTISEMENT
Article continues below this ad
Most of the 2019-20 OKC roster is gone, with GM Sam Presti flipping almost the entire team for future assets. This also includes the players he has been acquiring from other teams.
Updated look at OKC Thunder's future draft picks

2020:
Nuggets 1st round pick
Lakers 1st-rd pick

2021:
Own 1st
Heat 1st
HOU pick-swap

2022:
Own 1st
Clips 1st
Suns 1st

2023:
Own 1st
Clips pick-swap
Heat 1st

2024:
Own 1st
Clips 1st
HOU 1st

2026:
Own 1st
Clips 1st
HOU 1st

— Tommy Beer (@TommyBeer) November 16, 2020
ADVERTISEMENT
Article continues below this ad
Oklahoma City Thunder transactions: Players signed via trades and free agency
In terms of signings, the OKC Thunder didn't acquire even a single player on the open market right now. However, they were very active in the trade market.
The Thunder got 7 players to keep on their team from their trades. Jalen Lecque, Ty Jerome, Al Horford, and Vincent Poirier. Lecque and Jerome came over from the Phoenix Suns when the team traded Chris Paul to them.
The Golden State Warriors are finalizing a trade to acquire Oklahoma City Thunder forward Kelly Oubre, Jr., for a 2021 protected first-round pick, sources tell ESPN.

— Adrian Wojnarowski (@wojespn) November 20, 2020
Al Horford was acquired by trading Danny Green, who was in turn acquired from the LA Lakers for Dennis Schröder. Finally. Vincent Poirier made his way to OKC from Boston for a 2021 second-round pick. They also picked up Darius Miller, Trevor Ariza, Kenrich Williams and Justin Jackson from trades.
In terms of draft picks, Thunder have gotten a whole bag of them. Up until now, Thunder received 4 first-round draft picks and 3 second-round draft picks.
With the various layers of protection on these picks, the Thunder have guaranteed a massive draft haul for the foreseeable future.
Players lost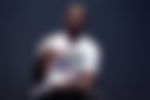 Thunder have basically lost their entire team. Point guards Chris Paul and Dennis Schröder were both traded to Western Conference teams. These were the Phoenix Suns and the LA Lakers.
Long-time starting center Steven Adams will be making his way to the New Orleans Pelicans, while Danilo Gallinari signed an offer sheet with the Atlanta Hawks.
Free agent F Danilo Gallinari is finalizing a three-year, $61.5M contract with the Atlanta Hawks, his agent Michael Tellem of CAA Sports tells ESPN.

— Adrian Wojnarowski (@wojespn) November 21, 2020
The only returning players from last season up until now are Shai-Gilgeous Alexander, Isaiah Roby, Luguentz Dort, Darius Bazley, Hamidou Diallo, and Mike Muscala.
Additional bench pieces have also left the team. Players like Ricky Rubio, Danny Green, and Kelly Oubre Jr. were traded as soon as they got to the team. Nerlens Noel and Andre Roberson also left in free agency after the team chose to not resign them.
Oklahoma City Thunder Roster
Backcourt
Luguentz Dort
Admiral Schofield
Justin Jackson
Kenrich Williams
George Hill
Shai Gilgeous-Alexander
Hamidou Diallo
Frank Jackson
Ty Jerome
Frontcourt
T.J. Leaf
Al Horford
Josh Hall
Trevor Ariza
Aleksej Pokusevski
Mike Muscala
Darius Miller
ADVERTISEMENT
Article continues below this ad
Darius Bazley
Omer Yurtseven
Isiah Roby
ADVERTISEMENT
Article continues below this ad
This is what the OKC roster looks like for the 2020-21 season. What are your thoughts on the Oklahoma City Thunder for the upcoming NBA season? Let us know your views in the comments section.