The NBA league is full of action and entertainment. From trash talks to fistfights, they have it all. The league's players have full credit over all of that. It isn't all up-in-your-face only though. We also get to see some class clowns too. Take Russell Westbrook, for example, who never stops annoying his friends like Kevin Durant, even when they are in the middle of an interview.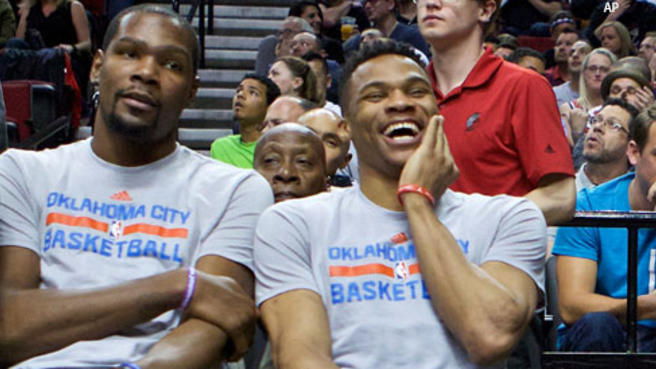 Brooklyn Nets star Kevin Durant apparently has a sweet spot for photography. So, when the NFL and the Player's Tribune invited him to click pictures during Super Bowl 50, Durant more than obliged.
"When I was invited by The Players' Tribune and the NFL to be a credentialed photographer on the sidelines during the Super Bowl, I said 'I'll do it' before they even finished their question," he wrote in his overview of the event through his eyes.
When Kevin Durant had a Westbrook shadow mocking him during an interview
Surely, close friends would be equally happy and excited for Durant, right? Well, apparently not Russell Westbrook. Or, he could also be equally annoyed because Durant probably didn't shut up about it.
When KD was giving an interview talking about the event in 2016, Russell felt it would be cute to mimic Durant and make a mockery out of his photography stint. Not going to lie, it was funny to watch.
Kevin Durant talks about his Super Bowl experience while Russell Westbrook heckles him pic.twitter.com/LXDpyZVRuK

— Anthony Slater (@anthonyVslater) February 8, 2016
It was even funnier when KD caught Westbrook.
This was the moment Russell Westbrook got caught by KD pic.twitter.com/qMlXLRZcvj

— Anthony Slater (@anthonyVslater) February 8, 2016
Westbrook continued his pranking gigs on KD later that year too. KD and Westbrook were about to face off in a matchup in November. That was the year Durant signed with the Golden State Warriors, and it seems that it did not thrill Westbrook.
Before the game, Westbrook used alternate fashion to roast Durant.  He walked in the arena wearing a bib that said, "Official Photographer". It was very shady and amusing to watch Westbrook be petty.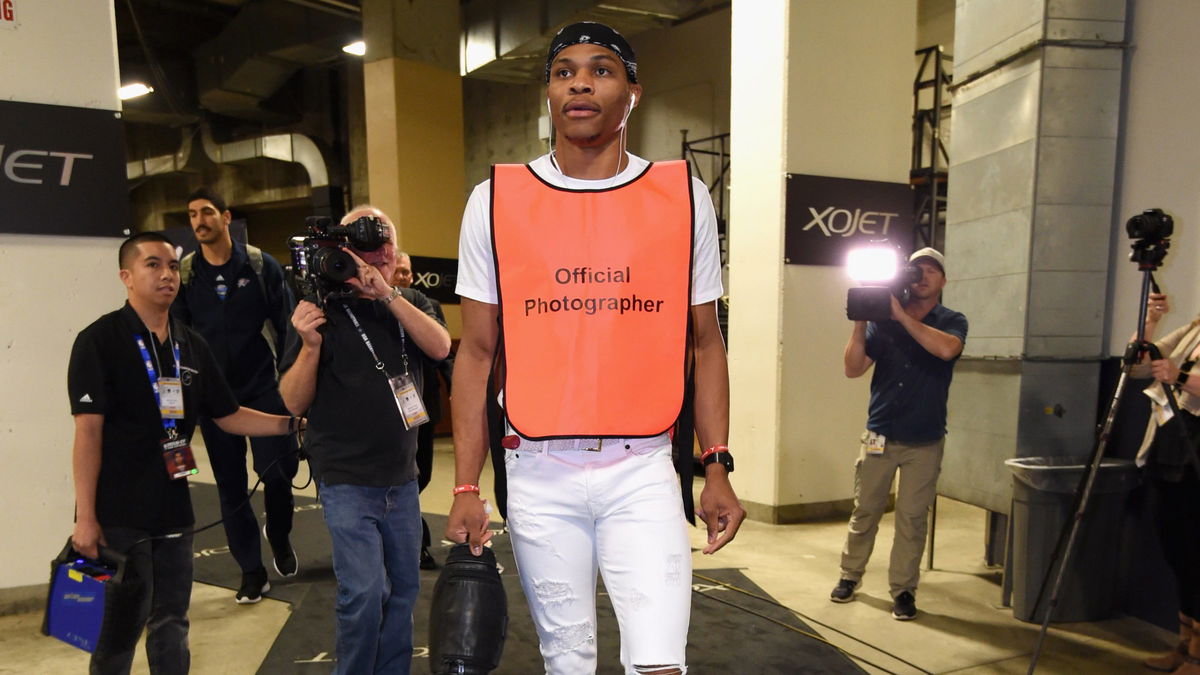 Unfortunately for him, the night did not end up as well as his burn did. He had some good moments throughout the game. However, he shot only 4 for 15 from the field as the Oklahoma City Thunder got crushed, mostly by Durant, who ended up with 39 points with seven three-pointers.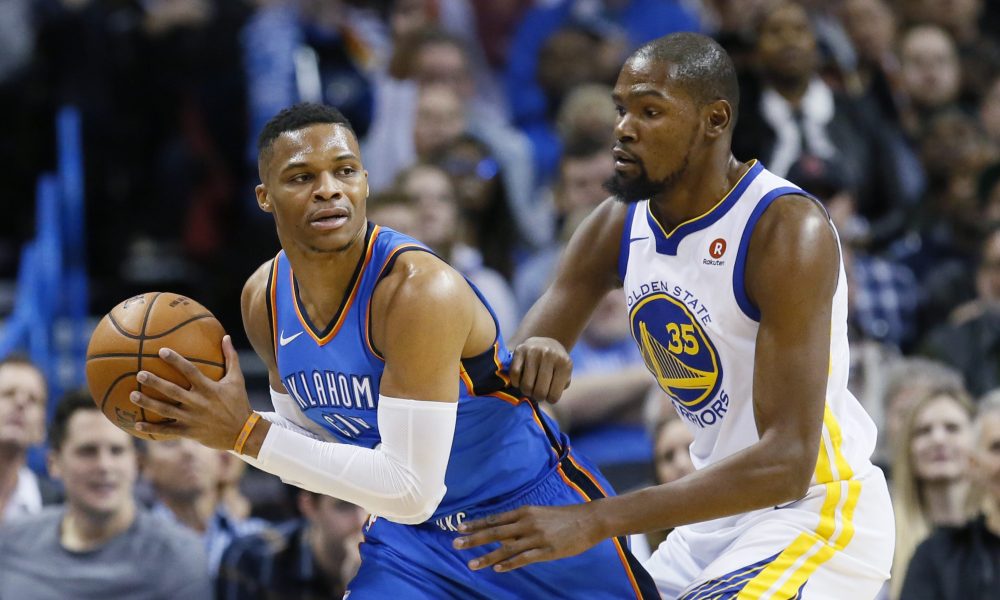 Westbrook is probably to blame here for fueling KD up like that. Just saying.