"Self Righteous Couch Warriors": NBA Legend Kareem Abdul Jabbar Lashes Out on Simone Biles' Critics
Published 08/12/2021, 2:10 PM EDT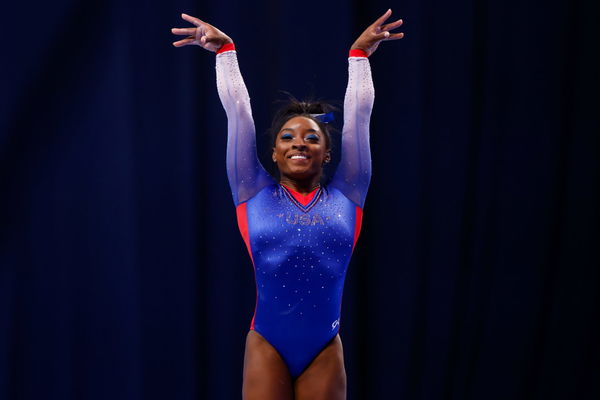 ---
---
Simone Biles and her decisions in these Tokyo Olympic Games have taken the sports community by surprise. She dropped out of several events in the Olympics, stating mental health concerns as the cause. As a result, she only took part in 2 out of the 6 events in gymnastics. And she clinched a silver and bronze medal in that process.
ADVERTISEMENT
Article continues below this ad
However, what some people might categorize as a bad run in the Olympics is actually potentially revolutionary for the sports community. Taking inspiration from Biles, several athletes and sports persons also spoke out about the true nature of professional sports and its impact on their mental health. Despite the varying perspectives of their reactions, we can conclude one common thing: the sports community supports Biles. Among the sports persons was former NBA star and now a Hall of Fame legend, Kareem Abdul Jabbar.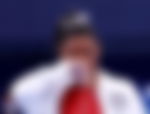 Jabbar's Opinion on Simone Biles
ADVERTISEMENT
Article continues below this ad
The NBA legend, Kareem Abdul Jabbar, was a championship winner with the Lakers and Bucks in the 1970s and 80s. He is now a Contributing Editor and columnist for the Hollywood Reporter. Jabbar wrote he believed the Olympics reflect humanity's social values. And the fight in Tokyo this year over those values was just as exciting and important as the actual competitions. Jabbar then indirectly attacked the responses of Charlie Kirk (among others) towards Biles' decisions. He said, "Athletes familiar with the pressures of competing at the highest levels supported her choice while self-righteous couch warriors called her 'a shame to the country.'"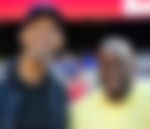 He further continued by saying that he can't take these hateful opinions seriously. This is because people who make these comments are "'performance artists' paid to act outrageously, not think coherently". But he believes they represent an underlying misconception about people's opinions of sports persons.
ADVERTISEMENT
Article continues below this ad
Athletes have important roles to play in mental health so I'm glad to see them sharing their stories. Hope you enjoy my take on the issue for @THR https://t.co/Kvd6rbdfIE

— Kareem Abdul-Jabbar (@kaj33) July 23, 2021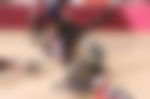 ADVERTISEMENT
Article continues below this ad
He says, "Some fans prefer their sports heroes to be as personally flawless as their athletic performances — to embody all the sports cliches they've seen in every inspirational sports movie. This romanticizing of athletes dehumanizes them into sports action figures with interchangeable bobbleheads."