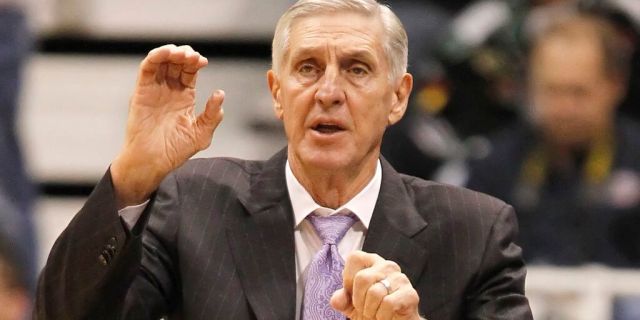 Denver Nuggets legend Alex English revealed he once had an opportunity to play for Utah Jazz under coach Jerry Sloan. After playing 10 years for the Nuggets between 1980 and 1990, the then-36-year-old English decided to end his NBA career at a different club.
He played a year for Dallas Mavericks before retiring. But before joining the Mavericks, English had, as he revealed in a tweet, an opportunity to play for the Jazz. Not joining the Utah-based franchise was, according to him, one of the biggest mistakes in his life.
"That was one of the biggest mistakes of my NBA career. I admired Sloan as a player and coach," the tweet read.
"He was tough as both, but like Doug Moe he was a Player's Coach. The Mavericks were going through a tumultuous time in its history and was not the place for an aging player near the end of his career," he further wrote in continuation to the tweet.
I had an opportunity to play for the Utah Jazz under Jerry Sloan my last NBA season. I opted to go play with the Dallas Mavericks. That was one of the biggest mistakes of my NBA career. I admired Sloan as a player and Coach.

— Alex English (@AlexEnglish_2) May 22, 2020
Alex English said the NBA lost another legend on the death of former Utah Jazz coach Jerry Sloan
English lamented Sloan's death saying the NBA had lost another legend. Sloan earned a great reputation in the league- both as a coach and a player. He was, in fact, one of the longest-serving coaches in the league.
In his 26-year head coaching career, he coached Utah Jazz for 23 years. The team made 15 consecutive playoff appearances under Sloan.
On Friday, he died of complications from Parkinson's disease and Lewy body dementia.
"Jerry Sloan will always be synonymous with the Utah Jazz. He will forever be a part of the Utah Jazz organization and we join his family, friends, and fans in mourning his loss," the Jazz said in a statement.
🏆 23 years as an NBA coach
🏆 First coach to ever win 1,000 games with one team
🏆 #2 all-time for most wins with one team (1,127)
🏆 20 NBA playoff appearances
🏆 2 trips to the NBA Finals

The Jazz announce Hall of Fame coach Jerry Sloan has passed away at age 78. 🙏 pic.twitter.com/2RP1VPBidA

— NBC Sports (@NBCSports) May 22, 2020
English, who played only one year for the Mavericks before retirement, felt he could have played a few more years had he played under Sloan given the kind of coach he was.
"I feel with Jerry Sloan at the helm I could possibly have played 2 to 3 more years because he had been a player and knew how to handle the situation. Rest in peace Coach Sloan. The NBA has lost another Legend," English tweeted.