The Houston Rockets stand sixth in the current NBA Western Conference table and will easily make it to the postseason this year. The team has been regular playoff entrants ever since James Harden signed with the franchise. 
Getting past the conference semi-finals would be a major priority for the team this year. Considering the fact that this particular fixture has been a major roadblock for them, the Rockets would want to end the curse.
Going into the Orlando bubble and competing with several restrictions is no walk in the park. Players understand what is required of them and one of the Rockets' guards feels this year's championship will be tougher than any other year. 
Houston Rockets player feels coming back after a long break and playing competitive ball is not easy
While Austin Rivers might not be a familiar face in the Rockets' starting line-up, he surely is an effective player. The Houston Rockets guard recently got in touch with Taylor Rooks of Bleacher Report where he was asked if the 2020 NBA champions should have an asterisk next to their name.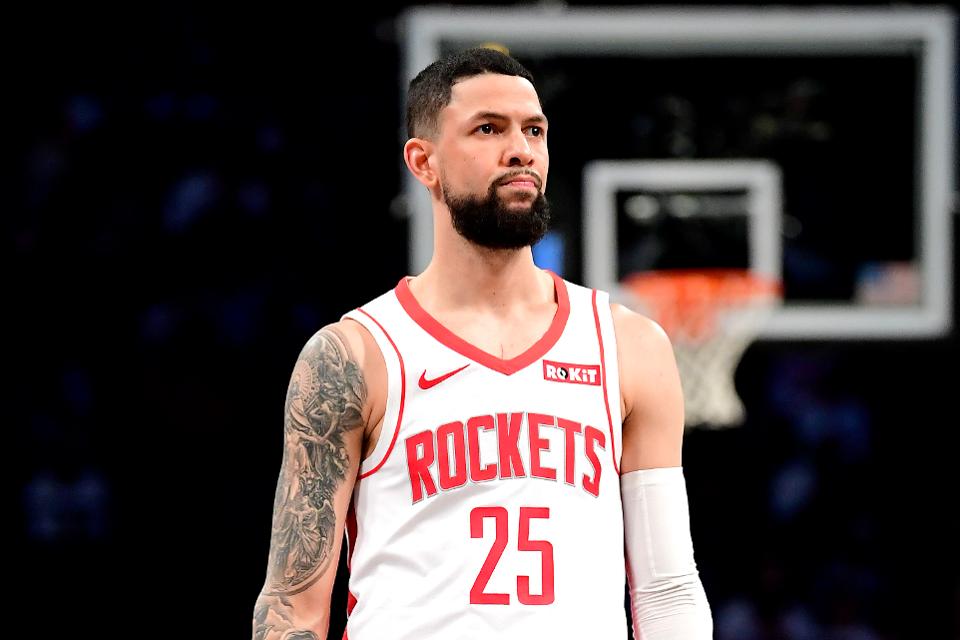 Austin Rivers certainly agreed with Rooks and sent out a text explaining why he feels so. "I think whoever wins, should have an asterisk next to it," Rivers said, about this season's champions. "But only for it being one of the toughest championships ever won. Your asking guys to take 3-4 months off, then come back and find chemistry, etc. then play during a pandemic, while players are fighting for the BLM."
While Rivers undoubtedly brought up the major challenge of resuming after the hiatus, the 27-year-old also touched in on the common concern of the players who will be entering the Orlando bubble. 
"There's a lot going on right now. Crazy times and a lot of worry. And during these times players are leaving there (sic) families to go live in a locked-down bubble," Rivers mentioned. "So for all these reasons and more, I think it will be one of the more tougher championships ever won. Only season like this. EVER."
"I think whoever wins should have [an] asterisk next [to] it. … I think it will be one of the more tougher championships ever won."

Austin Rivers on the unique circumstances surrounding the NBA season.

(via @TaylorRooks) pic.twitter.com/tw9igfBnUm

— Bleacher Report (@BleacherReport) July 1, 2020

There are several players who are concerned about entering the NBA's bubble and Austin Rivers is one of them. The main worry of the players is about the sudden challenges that might arise in a mini-world filled with NBA athletes with no family or friends. 
 However, the league is meticulously ensuring that proper guidelines are in place. Moreover, precautionary measures will be in place to ensure maximum safety. The NBA is finally restarting at the end of this month. As a result, the return of competitive basketball would satisfy the hunger of avid basketball fans.