OPINION: 5 Reasons Why Utah Jazz is Doing Well This NBA Season
Published 02/13/2021, 4:50 PM EST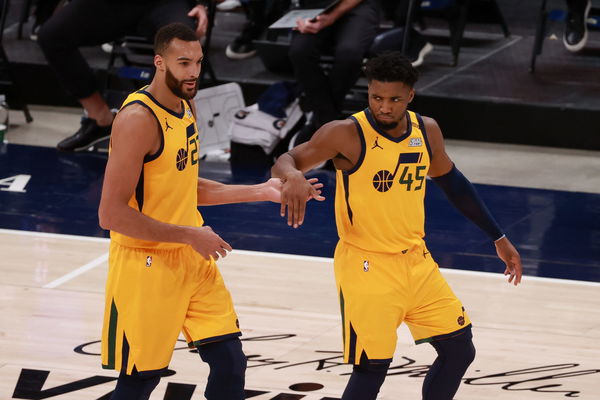 The Utah Jazz have been in electrifying form this season, winning 17 out of their last 18 games of the season. Due to this form, they have the best record in the NBA with a fabulous record of 21 wins and 5 losses.
ADVERTISEMENT
Article continues below this ad
What makes this more startling is the quality of teams in the Western Conference. The Jazz unlike the Lakers and the Clippers do not have a certified superstar, but still have dominated the league.
But how have a fourth-fifth seed team suddenly become so good? We take a look at five possible reasons for their blazing form.
ADVERTISEMENT
Article continues below this ad
1) Mike Conley is back
When the Jazz made a trade for veteran guard Mike Conley last season, it looked like they had addressed their problem area and added a much needed shot creator. But Conley was in dismal form last season.
He was seeing a career low in the last five years as he averaged 14.4 points, 4.4 assists, and 3.2 rebounds. He also had played a total of only 47 games in the regular season.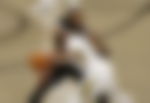 The veteran guard has turned it around this season, though. It seems all he needed was time with the team. This season he has complemented Donovan Mitchell and averaged 16.5 points,5.8 assists, and 3.7 rebounds per game. He has also been efficient from the field with an effective field percentage of 45% and three point percentage of 41%.
He is finally justifying why Jazz traded for him in the first place.
2) Possible Sixth Man of the Year Jordan Clarkson
When the Utah Jazz had a mid-season trade for Jordan Clarkson last season, not much was expected. He was a 6'4 guard, averaging decent numbers all across the board, in a poor team.
He was still better on paper than Dante Exum. So the trade was pretty much a no brainer for the Jazz. Clarkson made an instant impact on the court and averaged 15.6 points, 1.6 assists and 2.8 rebounds per game coming off the bench.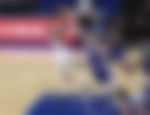 Jazz were impressed by the 26-year-old's performance and signed him to a four-year contract. Clarkson has flourished as a sixth man this season averaging a career high 17.7 points, 2 assists and 4.3 rebounds per game.
He is the second best scorer for the Jazz this season. The 26-year-old is the perfect rotational guard in the system and his versatile game has helped their offense to be one of the best in the league.
3) Rudy Gobert is absolutely worth it
When the Utah Jazz gave their starting center and 2-time Defensive Player of the Year Rudy Gobert a massive $205 million contract for 5-years, many pundits like Shaquille O'Neal raised their eyebrows and criticized the front office for offering such a massive contract.
The Frenchman however hasn't been phased by critics and continued to anchor this Utah Jazz' defense. While Gobert might not posses a jump shot like Kristaps Porzingis or the offensive prowess of a Joel Embiid, there is no doubting his presence at the paint.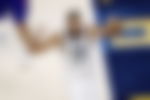 He is arguably the best player defensively in the paint. Be it guards or centers, the 7'0 Frenchman is a defensive nightmare for everyone. He even blocks jump shots attempted by guards. He is averaging 14 points, 13.4 rebounds, 1.3 assists and a career high 2.8 blocks per game.
His presence is the oppositions's rim is also commendable. He is always the subject to multiple pick and rolls, which make him a constant threat as a scorer.
The most underrated aspect of the Frenchman however is his passing. He might not be as elite as a Nikola Jokic, but is a decent enough passer to find a shooter when he is being challenged by multiple defenders. Rudy Gobert is the defensive juggernaut for this Jazz team and has proved his haters wrong this season.
4) Lethal Three-Point Shooting
The Utah Jazz were a good three-point shooting last season, ending the season as the 7th best team in the number of three pointers made. But this season they have transcended into a different level all together.
This season they have made the most three pointers in the league so far and have the 2nd best efficiency in three point efficiency. Much of it has been due to the form of the players like Bojan Bogdanovic and Joe Ingles.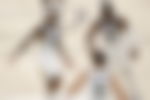 Bogdanovic and Ingles have made 40.9% and 45.4% of their attempted three pointers. In fact the playing 5 players for the team have a 40% or higher three point percentage. This includes players like Donovan Mitchell, Mike Conley and Royce O'Neale with Bogdanovic and Ingles.
Much of it has been due to the system coach Quin Snyder has built for the Jazz. Snyder has developed a quick passing system which emphasizes to find the free shooter on the court, to have the higher possibility of making the shot. It has worked wonders for the Jazz so far, but the biggest question is whether they can maintain it?
5) Donovan Mitchell
Donovan Mitchell is arguably the most important player in this young Utah Jazz system. The 24-year-old has embraced his new role in the system. After dominating the ball in previous seasons, Mitchell has transformed himself into an off-ball threat for the Jazz.
ADVERTISEMENT
Article continues below this ad
With Conley back to his old form, Mitchell has taken a step back in controlling the game. This has helped in a very fluid Jazz team, which arguably plays one of the most unselfish brands of basketball.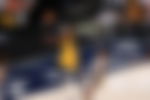 But Mitchell's numbers haven't taken a big hit, though. In the 24 games he has played, he is averaging a career high 24.1 points, 5.2 assists and 4.4 rebounds per game. Mitchell is undoubtedly the X-Factor for the team, and he has embraced his role as the primary scorer this season. He has surely silenced his doubters, who said that he could not take the leap.
ADVERTISEMENT
Article continues below this ad
The Utah Jazz have been dominating the league so far with an all-round performance in the first 26 games they have played. They enter a dreaded stretch of games where they face two of their biggest challenges in Lakers and Clippers. If they perform at the same level they have done so far, they can surely defeat those super-teams. The Jazz have certainly cemented their position as a contender in the Western Conference.