"His Demeanor was Felt": LA Clippers Guard Sings Praises for Kawhi Leonard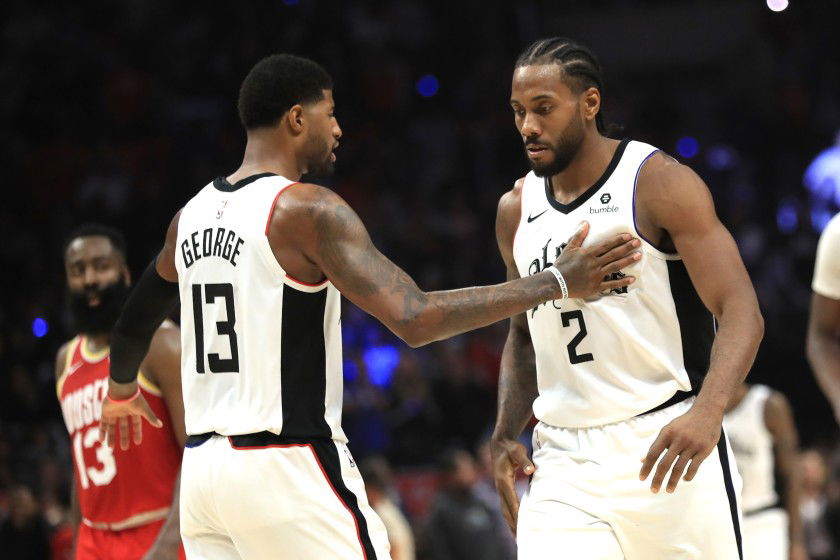 Kawhi Leonard joined his hometown team LA Clippers after bidding goodbye to Toronto. Last year, the world arguably witnessed the NBA's greatest shot ever by a Raptor. Kawhi converted a buzzer-beater in the conference semi-finals. The Toronto Raptors defeated the 76ers 92-90 and went on to lift the championship later in the season.
Kawhi has won the NBA title with two teams so far. He helped the Raptors win their first, and he would like to repeat that for the LA Clippers this year. He is a scorer and a top finisher. The consistency in his play can make any player envy him. But his teammate Paul George is the least envy, and the most proud.
[youtube https://www.youtube.com/watch?v=ChT3ewZXTfM?start=7]
LA Clippers guard spoke about Kawhi Leonard
Paul George spoke high of the top scorer in the team. Kawhi is one of those consistent performers who never enjoy as much of limelight, probably because he is not very outgoing in his demeanor. He has given back-to-back 30-point performances. The least he scored in this series against the Dallas Mavericks was 29 points in Game 1. 
Paul George definitely understands Kawhi's importance, and hence he told the reporters in the post-game interview, "Kawhi is a man of business. He stepped up, he stepped in time after time whenever we needed him. He put us on his back, he finished the series. I can't say it enough, after this series he is the most reliable guy. His shot-making, his time… you know his awareness plays, he's just one of a kind. Everybody know[s] Kawhi is a man of few words but when he speaks, it's coming from a great place and he's going to get his point across. His demeanor was felt, his presence was felt, he was powerful in those meetings."
[youtube https://www.youtube.com/watch?v=Zx5lqgMITEw?start=64]
This shows the kind of trust everybody in the squad has on Kawhi. Also, Paul George himself has made a good comeback after having a couple of rough games.
The Claw has a firm hold on his game!
Thanks to Kawhi, the Clippers could post a 154 point game earlier, and the lowest they went was 111 in game 6. Leonard had 33 points, 14 rebs, and 7 assists as Clippers wrapped the Mavs 4-2 to advance ahead in the series.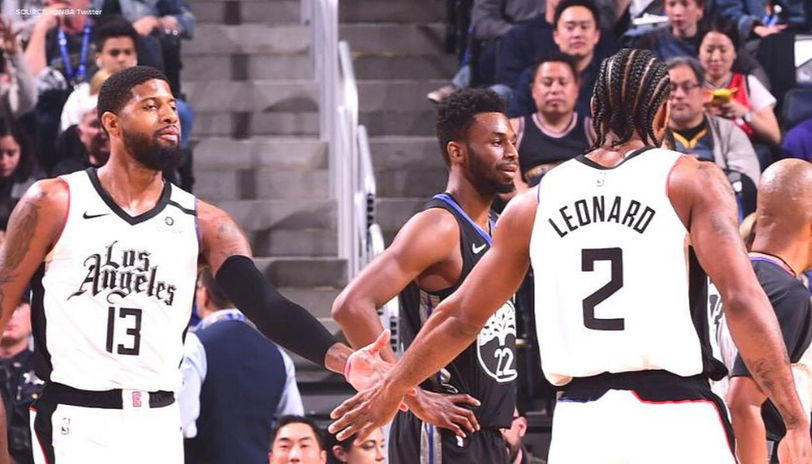 Interestingly, Kawhi clocked the exact same 39.1 minutes average playtime in round 1 of the NBA Playoffs 2020 as he did last year in the 24 games he played. However, he is averaging better than last year with 32.8 points, 10.2 rebs, 5.2 assists, and 2.3 steals with an amazing FG% of 53.8.
Team coach Doc Rivers praised the entire team in Ivica Zubac, Marcus Morris Sr, Landry Shamet among others as he agreed how "phenomenal" was Kawhi Leonard with his playmaking. Now the Clippers march ahead with their head high in a bid to win the title.
Sourabh Singh
All work and no play makes Jack a dull boy. I intend to make popularise my quote when I say sports define me better than I define sports. See ya'all Champs!