"Am I Supposed to Wear a Mask?": Los Angeles Lakers Star Makes a Bizarre Statement After Being Reported on Snitch Hotline
Published 07/16/2020, 1:22 AM EDT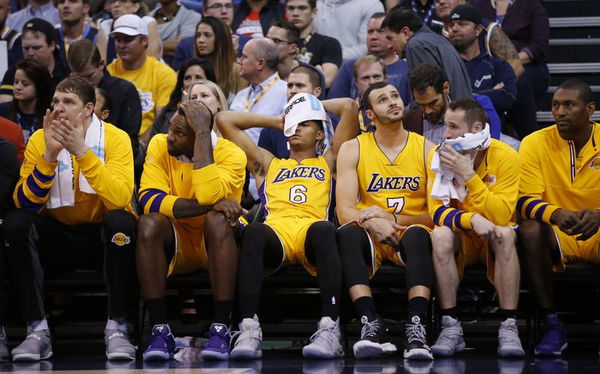 ---
---
The snitching has started on the NBA's anonymous tip line, and it is not looking good for Superman Dwight Howard. Apparently, someone reported the Los Angeles Lakers veteran on the hotline. Could this certain someone be Howard himself?
ADVERTISEMENT
Article continues below this ad
The Los Angeles Lakers might have a snitch within the bubble
Ever since the NBA set up the anonymous tip hotline, several staff members and players have reported other players in the bubble. Usually, this has been because the said players may have violated the safety protocols of the Orlando bubble. But other inconveniences are also being reported.
ADVERTISEMENT
Article continues below this ad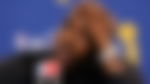 After Miami Heat's Jimmy Butler, it is the Los Angeles Lakers' turn now. Recently, when the Lakers' center Dwight Howard went live on Instagram, he revealed that someone had snitched on him for not wearing his face mask, to cover his mouth and nose. On the IG Live, Howard said,
"Somebody told on me. I'm around nobody. Am I supposed to wear a mask?"
According to the
NBA's 113 page health and safety manual
, everyone must wear a facemask in any common area. The only exception being the times when they are eating or doing any physical activity.
Heavy.com's Brandon Robinson reported that the authorities gave Dwight a warning.
Even though he says someone snitched on him, it's not like Howard has been hiding the fact that he isn't wearing a mask, as he didn't deny doing so on the Live. Instead, he questioned whether he is supposed to wear one when he is around no one.
ADVERTISEMENT
Article continues below this ad
Moreover, he has also posted videos of himself roaming around the bubble without his mask on. He even went to a pool party where he was all alone with the staff. He didn't seem to be wearing a mask there either.
ADVERTISEMENT
Article continues below this ad
So, there's a possibility that the 34-year-old Laker actually snitched on himself, way before anyone contacted the authorities through the hotline. There's also the possibility that no one did, and the authorities watched Dwight's videos and realized he was violating the rules.
Let's just hope that for the sake of his peers, Dwight will take this constructively and use a mask to take care of everyone's safety, including his own.