Denver Nuggets Star Makes History As He Equals NBA Legend's Age-old Record
Published 08/13/2020, 1:33 AM EDT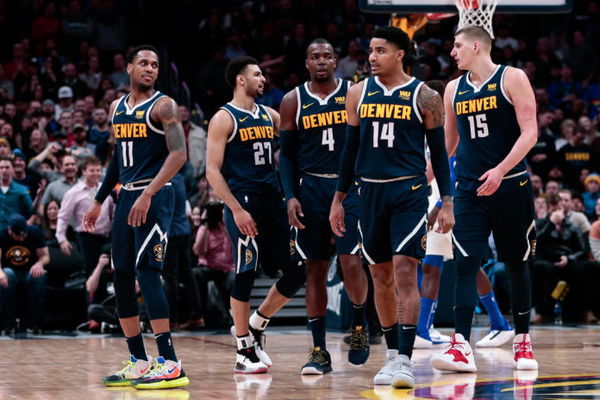 Mostly, we find people going gaga over a player's accumulated points in his NBA career. That is one data that attracts the most eyeballs. However, the number of assists also provides great insight into a player's ability as a playmaker. This is exactly where a Denver Nuggets player enters the big picture. 
The Denver Nuggets have cemented their Western Conference rank of #3 this year. They lost their chance to climb to #2 when the LA Clippers defeated them 124-111. Kawhi Leonard, Lou Williams, and Paul George did all the damage to the Nuggets. It is still unclear who will Nuggets match against in the playoffs but they're surely happy with one name, Nikola Jokic.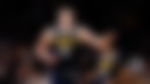 ADVERTISEMENT
Article continues below this ad
The Denver Nuggets Star has got his name inscribed in the NBA history
The 7 ft tall center player has an 8'7" wingspan. His regular-season stats are impressive as well. He is averaging 20.2 points per game with as high as 9.9 rebounds and 7.1 assists. The Denver Nuggets can hope for some triple-doubles coming from this man.
But that is not our point today. We want to compare him on the scale of assists in this season. His stats suggest that he already has made 500+ assists as a center in the running season, which brings us to take his name on the lines of legend Wilt Chamberlain. 
Centers with 500+ assists in a season in NBA history:

– Wilt Chamberlain in 1966-67
– Wilt Chamberlain in 1967-68
– Nikola Jokic in 2018-19
– Nikola Jokic this season pic.twitter.com/GZSYAQUX2X

— StatMuse (@statmuse) August 13, 2020
This is surprising, given that he has played fewer games than last season and still produced the same result. He also has close to 10 rebounds per game. Whoa! This man is a class apart. And not just this. Another such statistic says that he is the only Center in the NBA history to touch 2000 career assists at the age of 25. 
ADVERTISEMENT
Article continues below this ad
More such records that other greats in the game have given us
If we consider the stats where a few greats have scored 500+ assists and 500+ rebounds in the same season, let us see who had the most points on the board.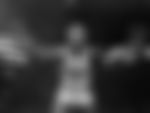 ADVERTISEMENT
Article continues below this ad
Houston Rockets point guard James Harden appeared on this list not once, but thrice. The most points (2818) he recorded, came in 2018-19. He is followed by Michael Jordan, who appeared twice with his highest coming in 1989-90 season. Other notable mentions on the list are Oscar Robertson, Larry Bird, John Havlicek, Richie Guerin, and Harden's current teammate Russell Westbrook.
These are the all-round players who are great playmakers and leave a larger impact on team performance. Let us see if Nikola Jokic can enter this list as well. Or maybe, he can again repeat the performance next year and become the first center player ever to make 500+ assists in a season thrice.