Lakers Head Coach 'Not Concerned' with Unstable Form of Anthony Davis Ahead of NBA Playoffs
Published 08/13/2020, 6:20 AM EDT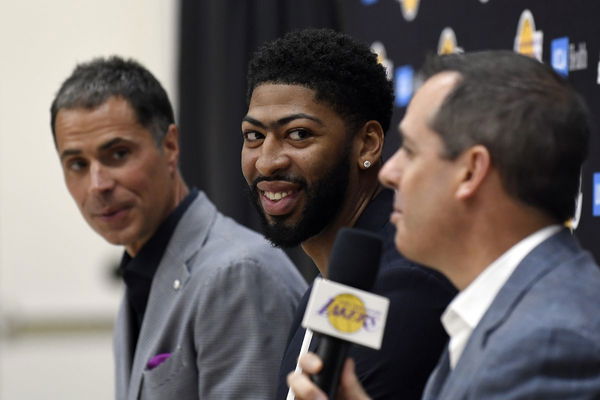 Los Angeles Lakers finally showed some reasonable offense in the Denver Nuggets game. But as they did that, their defense tumbled a bit. But nothing that can worry a super composed Frank Vogel, who thinks everything is going as per the plan he has chalked.
Before the Orlando Bubble season began, the problems for the Lakers were an absence of shooting guard Avery Bradley and point guard Rajon Rondo. However, today, they're struggling with the inconsistency in the play of Anthony Davis and the poor shooting percentage of the entire unit.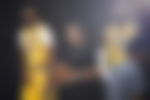 ADVERTISEMENT
Article continues below this ad
Why should the Los Angeles Lakers fans stop worrying about AD?
Precisely, because the head coach himself is least worried about him. AD's performance in the season restart can be easily drawn on a sinusoidal curve because that is the inconsistency he has shown. 
The head coach admitted in an interview that they're just trying out some combinations as a practice before real games. He said, "That is, a big part of it is the line-ups that he's been out there with. Obviously in particular when we clinched the #1 seed, we decided to make sure that we're trying a lot of different combinations and looking at different players that are maybe not typically in the rotation." 
He then cleared some air around Anthony Davis' performance and added, "It's been an adjustment for us playing without Avery and in particularly without Rajon Rondo who used to run the second unit with AD out there at the five. So all those things contributed. Plus, just about every team that we played thus far has top 7th or 8th ranked defense. So there's a lot of forces at play with that. I'm really not that concerned about Anthony Davis. I think he's gonna show up big for us in the playoffs."
ADVERTISEMENT
Article continues below this ad
How good has Anthony Davis been in his playoff history?
AD has played in 2 playoffs in the total of 8 NBA seasons that he has been a part of. He could qualify for the playoffs in 2015 and 2018, both while playing for the New Orleans Pelicans. The Brow has played 6 all-star games and definitely brings a lot of MVP potential to the table.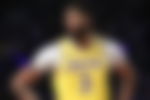 ADVERTISEMENT
Article continues below this ad
He has given attendance in 13 NBA Playoff games in which he averaged 30.5 points, 12.7 rebounds, 1.8 assists, a similar number of steals (1.8), and 2.5 blocks per game. So The Brow has done better in the playoff games when compared to his 24 points regular-season average and 10.4 rebounds.
These stats show that he can perform better under pressure and rise up to the occasion when needed. Maybe that is why the coach is least concerned about his performance and more concentrated on bettering the overall offense. They will play their last seeding game against the Sacramento Kings on August 13th at 1:30 PM ET.