"Like a Kid the Night Before Christmas": Jamal Crawford Reflects on His First Practice With Brooklyn Nets
Published 07/16/2020, 2:15 PM EDT
By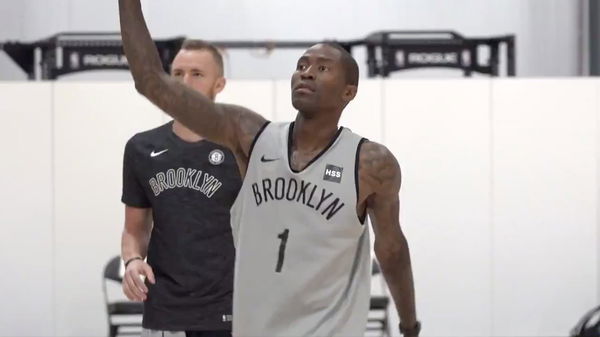 Jamal Crawford and Tyler Johnson have arrived at the Orlando Bubble and have started practicing with their new team. Brooklyn Nets are currently positioned at 7th seed in the Eastern Conference. The decimated Brooklyn Nets have lost 6 players due to injury or COVID -19. The team has revamped their squad with veteran players such as Jamal Crawford, Tyler Johnson, and Michael Beasley.
What does the new Brooklyn Nets look like?
The addition of Jamal Crawford and Tyler Johnson has given the team a much needed offensive firepower to make some noise in Orlando. In a video posted by Brooklyn Nets on their official twitter page, we could see the two practicing with the team and hitting a few buckets.
ADVERTISEMENT
Article continues below this ad
Both Crawford and Johnson expressed their excitement to start playing again after a long break. Crawford said, "I feel excited to be with the guys, first time seeing my teammates and coaches like a kid the night before Christmas" .
The road ahead for them won't be easy as they have to face Milwaukee Bucks, LA Clippers, and Boston Celtics before qualifying into playoffs. The team, already reeling under the absence of Kyrie Irving and Kevin Durant, suffered another setback when Spencer Dinwiddie and Taurean Prince opted out from playing after testing positive for the coronavirus. The Nets will also be without DeAndre Jordan and Wilson Chandler, who have opted out to sit out.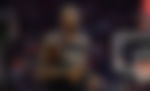 How can Jamal Crawford and Tyler Johnson help?
The veteran experience of Jamal Crawford and Tyler Johnson will surely help Brooklyn Nets during crunch times. Crawford, who is considered as one of the most talented offensive players, has not played an NBA game since April 9, 2019, where he last played as a shooting guard for Phoenix Suns. Last season, Crawford had a monster 51 points, 5 rebounds, and 5 assists game in his last game.
ADVERTISEMENT
Article continues below this ad
Appearing on the Scoop B Radio Podcast, Rashad Phillips said, "Not only is Jamal a terrific player and all the things that he brings on the court – his scoring, his ability to play multiple positions, he can play the point guard, he can play off the ball, he can be a standstill shooter…but not only those things on the court but what he does off the court. Like he's a fantastic locker room guy, a great mentor for the younger players on the team…he just has this magnetism about him that is being overlooked. I believe that he can help teams like the Brooklyn Nets; teams that need that guy to help them get over the hump in the playoffs."
Talking about his first impression of the Nets after practice, Crawford was thoroughly impressed, "Young talented team, veterans, they have a great mix"
ADVERTISEMENT
Article continues below this ad
On the other hand, Tyler Johnson would mostly be starting as a point guard for Brooklyn Nets. The new coach Jacque Vaughn would have to create an offense and defense complementing all his new pieces.