LeBron James Makes Surprising Revelation About His Relationship With NBA Legend Isiah Thomas
Published 08/22/2020, 1:57 AM EDT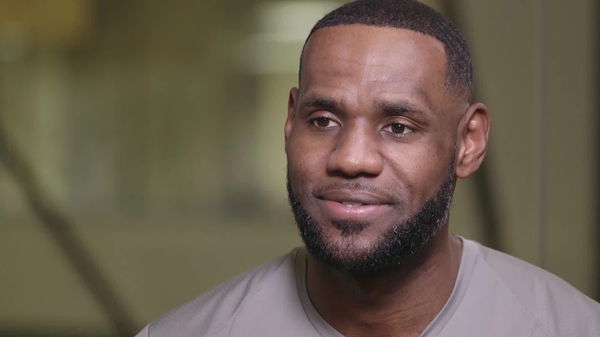 ---
---
Magic Johnson and Isiah Thomas are two names often remembered together for good and not-so-good reasons alike. To understand the dynamics behind this, we need to rewind three decades back. But before that, we will hear about LeBron James' take on them.
ADVERTISEMENT
Article continues below this ad
The Akron Hammer is a fan favorite, with over 70 million fans on Instagram alone until August 22, 2020. But when it came to him picking his favorites, the man got choked after taking the name of Michael Jordan. Then he tried harder and came up with Larry Bird, Dr. J (Julius Erving), and Magic Johnson.
But what if they ask him to pick one between Magic Johnson and Isiah Thomas?
ADVERTISEMENT
Article continues below this ad
LeBron James faces a tough question
In an interview, they invited LeBron James to settle a disagreement. The question was, who is a better human being between Isiah Thomas and Magic Johnson? The L-Train did not have a clear-cut answer to this, but he still tried his best as he diplomatically responded, "Who I think is a better human being between Magic [Johnson] and Isiah [Thomas]? I think they're two very good men, great men, actually. Magic is great, Isaiah is great."
But he revealed something rather interesting when he said, "I have more of a personal relationship with Isiah, which people might be like 'Really?!' Even though I had the opportunity to be with Lakers in my first year last year, when Magic, you know before his departure."
So clearly, LeBron might not have mentioned Isiah Thomas in his list of best players, but he counts Isiah Thomas personally closer to him. He also made us recollect how E.J. the Deejay had stepped down as the Los Angeles Lakers President before their last game in the 2018-19 season, sparking a controversy.
Have a look at the entire extended interview here.
ADVERTISEMENT
Article continues below this ad
Magic Johnson vs Isiah Thomas
This age-old rivalry dates back to 1988 NBA Finals. The Los Angeles Lakers had defeated the Detroit Pistons 4-3. Remember that iconic picture of Johnson and Isiah cheek kissing? But it all went down the drain after 1989, when the two teams again met in the NBA Finals. This time around, the Pistons defeated the Lakers 4-0.
Magic's book "When the Game Was Ours" (2009) claimed that Isiah had spread wrongful rumors about Magic when he accepted publicly in 1991 that he had contracted HIV.
ADVERTISEMENT
Article continues below this ad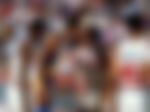 The two greats almost achieved identical success, both appearing in 12 NBA All-star games and having played 13 seasons. But of course, the statistics support the fact that the five-time NBA Champion Magic Johnson had better records than the 2-time champion Isiah.