Lakers Veteran Surpasses Michael Jordan in Amazing NBA Playoffs Feat
Published 09/19/2020, 12:03 AM EDT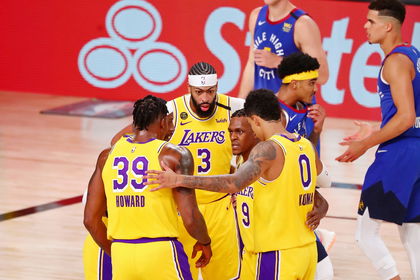 ---
---
The LA Lakers ran out to a big Game 1 win over the Denver Nuggets in their Western Conference Finals matchup. While Anthony Davis led the team with a dominant 37-point performance, Rajon Rondo came up big as well, notching an impressive 9 assists in 21 minutes.
ADVERTISEMENT
Article continues below this ad
Rondo has built a career out of impressive playoff performances. After all, a nickname like Playoff Rondo is earned through consistency. Even after his peak passed in the Boston Celtics, Rondo kept showing up with impressive Playoffs numbers. His 9 assists today meant he crosses Michael Jordan on the all-time playoff assists list.
ADVERTISEMENT
Article continues below this ad
MJ had 1022 playoff assists, and Rondo ended tonight at 1025. He is within catching distance of sixth-placed Larry Bird, who has 1062 playoff assists. Rondo's teammate LeBron James is third on the all-time ranking, with 1787.
Lakers finally open a playoff series with a win
ADVERTISEMENT
Article continues below this ad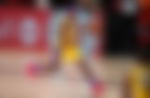 LA won their first game one of this post-season with the dominant win over Denver. However, the selling factor of Denver has been their uncanny ability to make comebacks. In the Playoffs, they not only overcame two 3-1 deficits against Utah and the Clippers, but also overcame three consecutive games with a double digit points deficit at the half.
However, the Lakers' unique combination of size and wing defense frustrated the Nuggets. Murray and Jokic had decent games, but not nearly the quality they need to produce to beat a team like this Lakers squad. Anthony Davis dominated in the paint. LeBron ran the show with amazing passes, and we saw Dwight Howard re-emerge as a high-level contributor for LA.
ADVERTISEMENT
Article continues below this ad
Rondo has continued to put up the impressive performances we are accustomed to in the Playoffs. His contribution off the bench could be a title clincher for these Lakers who are rolling with momentum. We can now see how much the Lakers missed him while he was injured.