Lakers' Assistant Coach Reveals Why Kobe Bryant Will Have a Lasting Impact on the Franchise
Published 09/30/2020, 2:25 PM EDT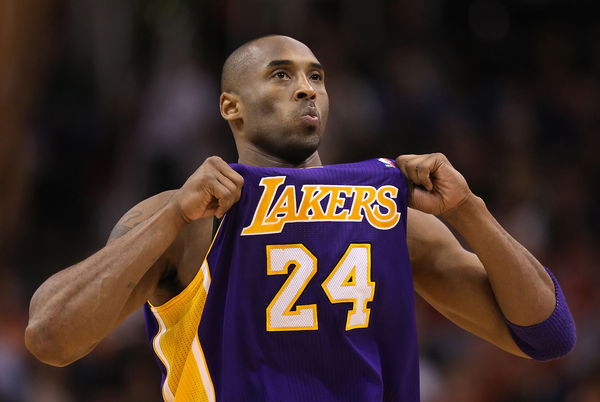 ---
---
The Los Angeles Lakers are now in the NBA finals after a decade, and it just means a lot. The franchise has a great legacy, and Kobe Bryant is at the epicenter. Since his tragic demise in January, the Lakers are more determined to win the championship in honor of their fallen hero. 
ADVERTISEMENT
Article continues below this ad
It's been eight months since Kobe passed; if he were still among us, he'd be the happiest of them all watching the Lakers enter the NBA finals. For a man who dedicated his entire life to the purple and gold, it is disheartening to know that he won't be here to watch his team make a championship run.
Los Angeles Lakers Assistant Coach wants to bring home the trophy in honor of Kobe Bryant
ADVERTISEMENT
Article continues below this ad
For Laker fans, it has indeed been a testing time to endure a great loss while rooting for their team to achieve glory. The Lakers are playing with a heavy heart and winning the championship for Kobe serves as a motivating factor right now. 
Lakers' Assistant Coach Phil Handy recently connected with 'The Undefeated,' where he mentioned how Kobe left a lasting impact on him. "He [Kobe] helped me tremendously, like understanding what it takes to coach or have relationships with guys like [James]. … But for me, man, it's just the legacy. I feel like he is with this team," Handy said. 
Besides, the players and the team, the whole city of LA wants the title so bad. It was Kobe who led the Lakers to their last championship triumph in 2010. Since then, the team suffered a major playoff drought, and now, here they are heading into the finals as the clear favorites. 
"I feel like the whole city of LA is holding their breath a little bit with the hopes of the team being able to bring the trophy back," Handy said. "And I just think for me, man, just Kobe not being here has a powerful impact on me in terms of how hard I'm going to work.
"What I want to be able to try to do on a daily basis to bring some energy, do my job at a high level. And I think the team feels that, too," he added.
Phil Handy reveals the best piece of advice he's received from Kobe
While there's news all around that LeBron's heading to his 10th NBA finals, here is a lesser-known fact: Phil Handy will now make his sixth straight Finals appearance when the Lakers take on the Heat in Game 1. 
Before he joined the Lakers camp in 2019, Handy was with the Raptors in the previous year and the Cavs before that. But Handy began his coaching career in 2011 when he joined the Lakers as a player development coach.
During his first stint with the purple and gold, Handy enjoyed a good relationship with Kobe and received a solid piece of advice from the Mamba. 
ADVERTISEMENT
Article continues below this ad
"Be you. Straight up. You know how Kobe talked, man. He was always like, 'Man, don't be concerned what most folks think about you. If you grinding, and you working, be comfortable with who you are. And he was always about that," Handy said.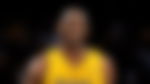 "His advice to people was always like, 'Man, stop caring about what people think about you. If your heart's in the right place, and you have a purpose in what you're doing, do it.' That's always stuck with me."
ADVERTISEMENT
Article continues below this ad
The Lakers are deeply passionate to win this one for Kobe Bryant, and offer tribute in a fashion that would make him smile up from the heavens!