NBA Playoff: Los Angeles Clippers vs Denver Nuggets Game 5 Injury Update, Lineups, and Prediction
Published 09/11/2020, 4:30 PM EDT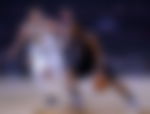 ---
---
The Denver Nuggets' season is in a dire condition as they trail 3-1 against the Clippers. Even before the playoffs began, the Los Angeles Clippers were expected to make the WCF. They have not disappointed their fans so far as they are just one win away from achieving that feat.
ADVERTISEMENT
Article continues below this ad
While the Clippers sit on a comfortable lead, the Nuggets' situation is the opposite. Although they have already erased a 3-1 deficit against the Jazz, the Clippers are on another level.
Moreover, with Jamal Murray still looking to find his touch, the odds are stacked up against the Nuggets. Nikola Jokic is the only player who has stepped up for the team in the second round.
ADVERTISEMENT
Article continues below this ad
Denver Nuggets injury update and lineup prediction
Nikola Jokic finished with a strong 26 point performance in game 4 but it was not enough for his team to defeat Kawhi and the Clippers. Apart from Jokic, Michael Porter Jr. had an amazing first half but faded away in the second half.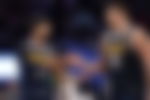 The Nuggets are pretty exhausted at this point but luckily no new player has picked up an injury. They will probably enter the court with Nikola Jokic, Jamal Murray, Paul Millsap, Jerami Grant, and Gary Harris.
Los Angeles Clippers injury update and lineup prediction
The Clippers won game 4 behind an enormous defensive night by their leader, Kawhi Leonard. The Klaw stacked up 4 steals and 2 blocks along with almost a 30-point triple-double. In a low scoring game, each bucket matters, and Leonard carried the team on his back to ensure victory.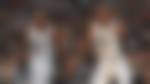 ADVERTISEMENT
Article continues below this ad
Injuries can make or break a team's season and the Clippers squad is as healthy as they can hope for. In fact, if they can close out the series in the next game, they can rest for a few days before the WCF. The predicted lineup for them is Kawhi Leonard, Paul George, Marcus Morris Sr., Patrick Beverley, and Ivica Zubac.
Game Prediction
The Nuggets need to throw everything at the Clippers kitchen sink included if they want to survive the series. But playing in an elimination game adds its own pressure. Coach Mike Malone needs to make sure his side don't crumble under pressure.
ADVERTISEMENT
Article continues below this ad
But at the end of the day, the LA Clippers are a notch above the Nuggets and they should be able to close out the series. So, the predicted winner for game 5 of the WCSF is the LA Clippers.