NBA Playoffs: Here's What Lakers Must Do in Order to Make a Make a Comeback Against Blazers
Published 08/20/2020, 5:29 PM EDT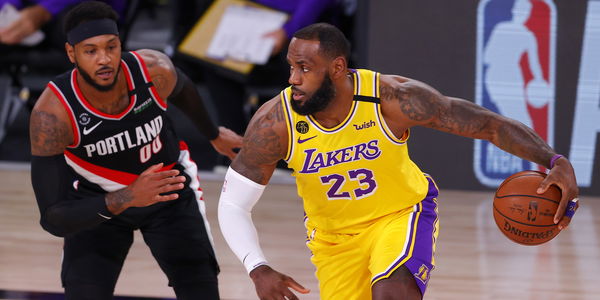 ---
---
The Portland Trail Blazers walked off the court with their heads held high after Game 1 of the playoffs series. They pulled off a major upset against the Los Angeles Lakers, defeating them with a score of 100-93.
ADVERTISEMENT
Article continues below this ad
Admittedly, the Lakers were neck to neck with them for the most part, but the fourth quarter was a game-changer for the Blazers.
Damian Lillard's 34 points forced the Lakers to throw in the towel. The Blazers may be one of the hottest teams in the bubble at the moment, but one should not forget that they are the eighth seed and also hold a lot of flaws. It falls on the Lakers to work around it and use it to their advantage.
ADVERTISEMENT
Article continues below this ad
How can the Lakers turn it around?
Currently, the Blazers are the showtime favorites and the Lakers' competency is highly questionable. This perception needs to change and former NBA player, Kenny Smith, has a solution.
On ESPN's First Take, Kenny explains that the Blazers, "fourth-best scorer, is arguably the second-best scorer in the modern era." He talks about how they score so easily, a feat that the Lakers haven't yet mastered.
Answering the question about how they can combat that, he responds, "They have to figure out a way to get more possessions by offensive rebounding and in turn making them turn the basketball over." 
Kenny asserted,  "If they don't do those two things, there's another win for the Portland Trail Blazers. They either have to have great offensive rebounds or make them have great turnovers because if they both shoot 90 shots in a game, Portland wins easily."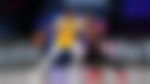 Can they win the series?
ADVERTISEMENT
Article continues below this ad
Stephen A. Smith agreed with Kenny's analysis, but he wondered whether Kenny saw the Lakers winning the series keeping Portland's offensive prowess in mind.
"I am just of the mindset to believe Kenny that the Los Angeles Lakers in order to win the series are going to have to find their stroke from long range." wondered Smith.
Kenny stated, "I think some of that is true. Maybe we'll see a J. R. Smith sighting and a Dion Waiters sighting, which we didn't see in Game 1. But they have to have more possessions.
ADVERTISEMENT
Article continues below this ad
"If you and I take 90 shots and I'm a better shooter and I have a better shooting team with no chick and Dame and CJ and Carmelo, I'm going to win the game. So I got to combat that, I got to make you turn the basketball over, I've got to put pressure on you."
As Kenny Smith mentioned, the Lakers need to make use of offensive rebounds. Otherwise, they will be watching Blazers take the series right out of their hands.