NBA Playoffs: Milwaukee Bucks vs Orlando Magic Game 5 Injury Report, Lineup and Predictions
Published 08/29/2020, 2:57 PM EDT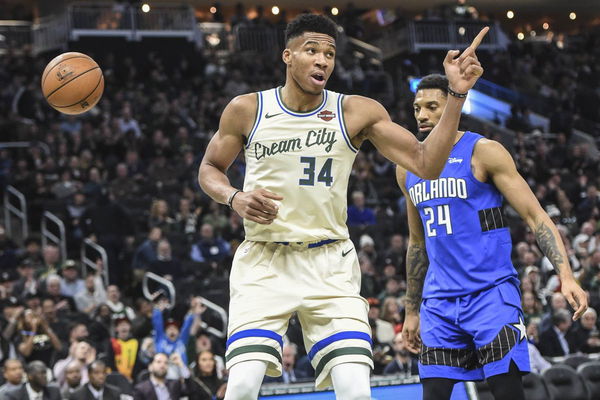 The Orlando Magic had us fooled majorly in game 1 of the playoffs against Milwaukee Bucks. Although, seems like it was just a lucky win. The Milwaukee Bucks have won three consecutive games after that and took on a comfortable 3-1 lead. They will be hoping to conclude the series with a quick win in game 5. However, Magic are looking for an extension by just winning one more game.
This game is the most crucial one for the match up as it will predict their fate in the playoffs. Let's break it down and see what the two teams have to offer.
Milwaukee Bucks injury report and lineup prediction
ADVERTISEMENT
Article continues below this ad
The Bucks had a tough start on the defensive end but have turned things around since then. Despite a few stumbles here and there, Bucks have maintained their dominant persona throughout the series. This is all thanks to their star player, Giannis Antetokounmpo who has performed phenomenally every game. The Defensive Player of the Year bagged 31 points, 15 rebounds and 8 assists in the last game.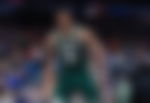 The only person who has not performed up to standard from their team is forward, Khris Middleton. Even Their point guard, George Hill has been listed probable for game 5 due to a sprained finger. Nevertheless, it seems like Giannis has it all handled.
Thus, the predicted lineup would be Eric Bledsoe, Wesley Matthews, Khris Middleton, Giannis Antetokounmpo, and Brook Lopez.
Orlando Magic injury report and lineup prediction
Orlando Magic had entered the playoffs with some series disadvantages at their disposal. They have been short of their key contributors like Jonathan Isaac and Aaron Gordon. Isaac was benched during the seeding games itself due to a knee injury but there were still some hopes from Aaron returning in game 5. Point guard, Michael Carter- Williams is also out for this game because of a foot injury.
ADVERTISEMENT
Article continues below this ad
However, the bubble of hope has burst and Gordon has officially left the bubble due to his hamstring injury along with Mo Bamba, who left to get tested for the coronavirus and will be out for the season. Their only savior could be Nikola Vucevic, who also scored as much as Giannis the last game.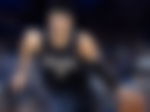 The predicted lineup would be Markelle Fultz, Evan Fournier, Gary Clark, James Ennis, and Nikola Vucevic.
ADVERTISEMENT
Article continues below this ad
Game predictions
The most viable MVP candidate, Giannis has been unstoppable this season. The only way they can worry him by stopping their perimeter offense. This is also provided they make their offensive end count. Injury-ridden Magic has very little chance of overthrowing the healthy Bucks.