After Losing MVP, Lakers' LeBron James Falls Far Behind Michael Jordan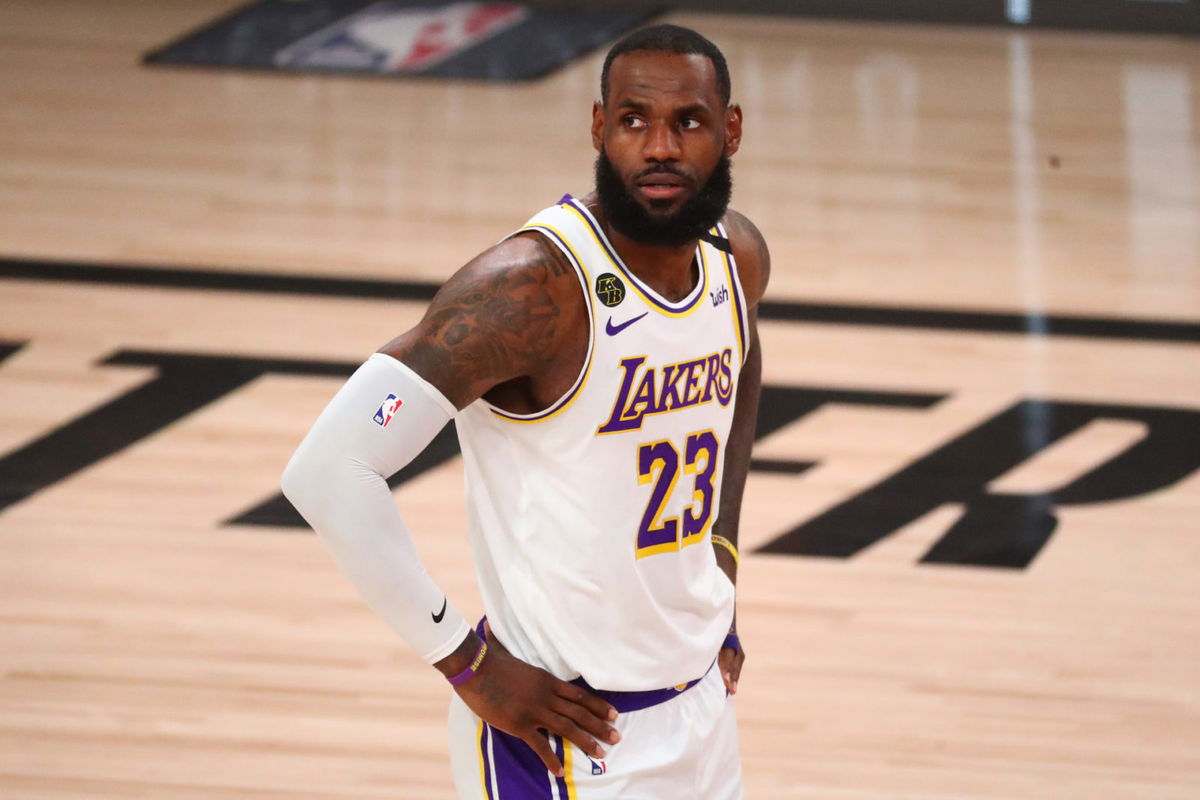 Friday brought with itself a much-awaited announcement. Giannis Antetokounmpo was declared the 2019-20 MVP after already being given the DPOY award.
2020 has certainly been a spectacular year for Giannis, if not for the Milwaukee Bucks. However, there were also some people were unhappy with this decision.
The other two contenders for the MVP race were Lakers' LeBron James and Houston Rockets' James Harden. The popular opinion is that LeBron James was a more deserving candidate for the award.
Nevertheless, what's done is done. But, there is a much more interesting fact that requires fans' attention.
LeBron James is still way behind Michael Jordan's MVP record
In his entire NBA career, LeBron has always been voted as regular-season MVP. This may sound crazy and highly impressive, but there is another player that is way ahead of James when it comes to winning the award. This is none another than the legendary Michael Jordan.
It's quite possible that this results from a shorter career span than LeBron but there is no denying how big the gap really is.
Talking about LeBron, he currently stands behind Kareem Abdul-Jabbar and Michael Jordan. Chronologically, Michael Jordan has won 36 percent of first-place MVP votes in 15 seasons.
Following that is Kareem with 26.9 percent in 20 seasons and LeBron with 24.37 percent in 17 seasons. That means Jordan has 531 first-place votes, Kareem has 762 and LeBron has 494.
Therefore, if you look at it statistically, LeBron still has a long way to go before he can surpass any of these two legends. However, there is no reason for anybody to believe that this isn't possible we are talking about LeBron James. We cannot dismiss how far he has come and how much more he's yet to achieve.
Is the Lakers' star more deserving than Giannis?
This was the 'Greek Freak's' second straight most valuable player award and LeBron landed as the first runner-up in this race. As expected, this created a lot of stir.
Even players like Kevin Durant and legendary Shaquille O'Neal completely disregarded Giannis as MVP over James. In the end, the decision boils down to personal opinions regarding which one of those two had a better season. Still, the fact of the matter remains that Giannis did win the award and whether we like it or not, we have to live with it.
Who do you think deserved this honor? Giannis or LeBron?