Former Pupil Jumps at the Opportunity of Mocking LA Clippers Head Coach Doc Rivers
Published 09/17/2020, 1:54 AM EDT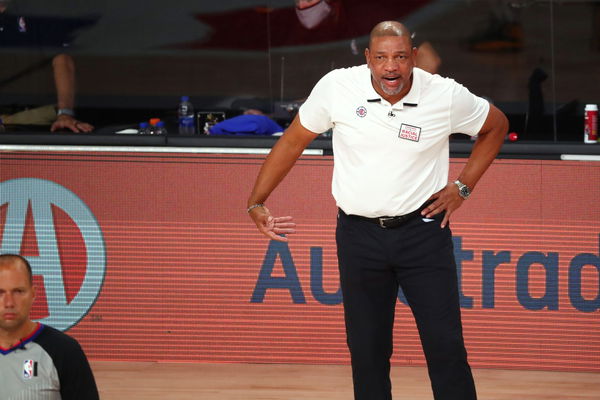 ---
---
The Los Angeles Clippers blowing their 3-1 lead is a moment we have all witnessed before. It was just five years ago that the Clippers, led by Doc Rivers, were up against the Houston Rockets in the Western Conference Semi-Finals. The Rockets clawed their way back from a 3-1 deficit and ended up winning the series altogether. Now, the Clippers stand at a similar place. The only difference is that it is the Denver Nuggets in place of the Rockets today.
ADVERTISEMENT
Article continues below this ad
An old rival comes back to bite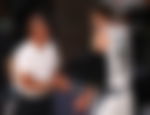 The similarities between these two games are uncanny. During Game 6, the Nuggets covered up a 19 point lead and forced a Game 7. Does that sound familiar? Probably. The Rockets also covered the same deficit in Game 6 against the Clippers in 2015. When the Rockets caused this upset, Josh Smith was one player who got a lot of credit for his performance in the fourth quarter.
ADVERTISEMENT
Article continues below this ad
The Clippers' roster has changed quite a lot since then. At the time, they were led by the likes of Blake Griffin and Chris Paul. However, they now have Kawhi Leonard and Paul George at their disposal. The only person who has remained constant since then is the coach, Doc Rivers. While some have been throwing blame at the two key players for this disappointing outcome, Josh Smith mocked Doc Rivers on Instagram.
Under a picture of himself in 2015's game 6, Smith wrote, "We've seen this movie before. In fact, I wrote the script." He then added the hashtags "Bye Doc" and "The 3-1 Bum."
ADVERTISEMENT
Article continues below this ad
This rival was also a part of the Clippers once
ADVERTISEMENT
Article continues below this ad
One aspect of this story that's interesting is that just a few months after this, Smith had joined the Clippers and Doc Rivers as a free agent. Although, he did not fit into the team and was traded back to the Rockets. It looks like Smith still holds some grudge against the Clippers and did not miss this golden opportunity to pull them down at their worst.
The Nuggets will enter the WCF now to face the Los Angeles Lakers. Whether the underdogs continue this momentum or shatter in front of the dominant purple and gold is yet to be seen.