Warriors Star Justifies Boston Celtics Locker Room Meltdown Reports
Published 09/19/2020, 1:54 PM EDT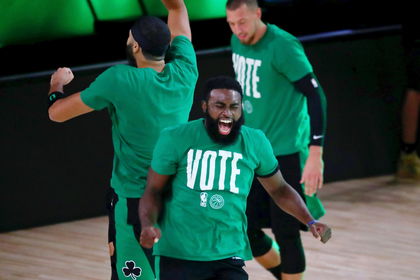 ---
---
The Boston Celtics seemingly had a meltdown in Game 2 against the Miami Heat. They blew a double-digit lead and allowed the Heat to win a second consecutive playoff game. In a series where four losses spell doom, that is a bad disadvantage to have.
ADVERTISEMENT
Article continues below this ad
However, the biggest story from Game 2 came in the form of reports of the Celtics locker room getting into a very loud argument, seemingly led by Marcus Smart.
This has garnered a divided opinion, with some criticizing Smart for being over-aggressive, while others defended his passion. Golden State Warriors star Draymond Green supported the argument on Inside The NBA.
ADVERTISEMENT
Article continues below this ad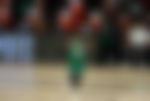 "Winning teams argue way more than losing teams. Because losing teams, they bicker… Winning teams will always argue more than losing teams. The media can love the losing teams that don't want any arguments, but they can keep losing and that's that," said Draymond Green.
Boston Celtics: A winning team or a losing team?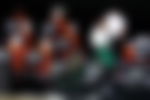 There is no doubt in anyone's mind that Boston have earned their position in the Conference Finals this season. They did it with united play throughout the season.
ADVERTISEMENT
Article continues below this ad
The team had clearly moved on from the toxicity of the Kyrie Irving years, and Kemba Walker had joined to lead them to their championship destiny. However, the team has started unraveling in the Playoffs.
They first let Toronto get a Game 7 in a series they were outmatched in and are now trailing by two games in the Conference Finals.
The argument after Game 2 will either galvanize the team to play harder, or it will dismantle their unity and see them getting blown out. This team seems motivated to win a championship now, so they should just move past the post-game confrontation.
ADVERTISEMENT
Article continues below this ad
After all, winning teams argue and then figure it out on the court. Losing teams allow themselves to skid and fall apart.