"Had the Right to Go Off": Former NBA Champion Defends Celtics' Marcus Smart's Meltdown After Heat Defeat
Published 09/18/2020, 1:58 PM EDT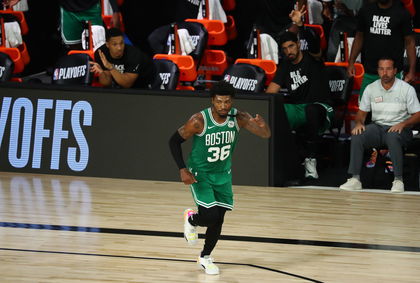 ---
---
The Boston Celtics suffered a disastrous loss at the hands of the Miami Heat. Despite having a 17 point lead under their belt, they let this game slip from their hands. Now that the Heat have a 2-0 lead, it won't be easy to recover from that.
ADVERTISEMENT
Article continues below this ad
From what we have seen so far, Miami Heat has only lost one game in the entire playoffs run, and they don't plan to change that anytime soon. The aftermath of this loss wasn't pleasant.
The Celtics' point guard ended up creating quite a ruckus in the locker room, and a rift between teammates would make matters even worse.
ADVERTISEMENT
Article continues below this ad
Kendrick Perkins wants the Celtics to focus on more important things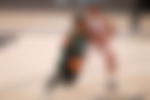 Right after the game, the Celtics room echoed with shouting and swearing. Turns out, it was Marcus Smart letting out his frustration at his teammates. Smart had contributed 26 points to this game and was extremely upset at the team losing their crucial lead.
While this created a lot of uproar in the media, NBA Analyst Kendrick Perkins believes this is not what the Celtics should focus on at the moment.
Talking about Smart's outburst, Perkins said, "Him getting into it in the locker room and him blowing up and you know guys talking about him taking the ill-advised three in the fourth quarter, well they're worried about the wrong things.
"The Celtics should be worried about how they're losing their identity on the defensive end. Because the Miami Heat are having it their way in the paint, from the three, from the mid-range. They're getting whatever they want."
ADVERTISEMENT
Article continues below this ad
Marcus Smart was not at fault for reacting that way
Looking at the way the heat snatched their obvious win, Marcus Smart wasn't wrong to react the way he did. "Smart had the right to go off because Marcus Smart the whole game, he's going at Jimmy Butler. Jimmy Butler is quite. He switched on to Goran Dragic and all of a sudden, Jimmy Butler started going off," asserted Perkins.
Questioning what the other teammates were doing, he said, "Jayson Tatum, Jaylen Brown, where are you guys right now on the defensive end. Kemba Walker, where are you at? The Miami heat are picking on you right now."
ADVERTISEMENT
Article continues below this ad
In conclusion, Perkins said that he doesn't agree with those who think the Celtics area better team. He thinks Miami Heat is way better. Considering the Celtics entered the ECF after 10 whole years, Marcus Smart is right to feel this anger and watching the Championship trophy getting blurrier every minute.