"Hope Giannis Does Like a Michael Jordan": Former NBA All-Star Has Solid Career Advice For the Bucks Star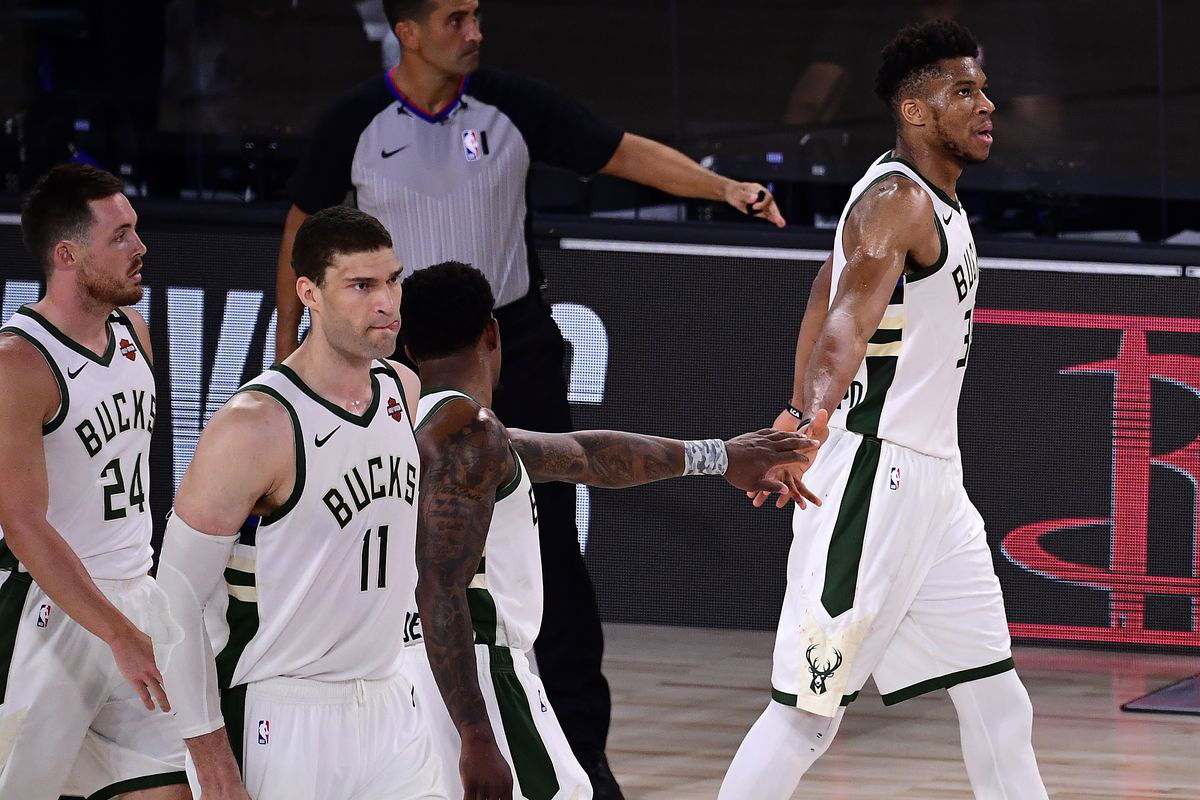 Giannis Antetokounmpo was playing in his 5th Playoffs appearance for the Bucks in this season. He gave his blood and sweat for the franchise, helped them stay on the top of the regular-season for two consecutive years. To see all this hard work go down the drain can be heartbreaking. 
The 6'11" star suffered an injury in Game 3, which forced him out early in Game 4 and kept him from playing Game 5. This left a huge void as the Bucks failed to build on the lead that they had initially solidified.
In fact, they scored nothing (empty possessions) for more than half of the third quarter and handed the series to the Miami Heat.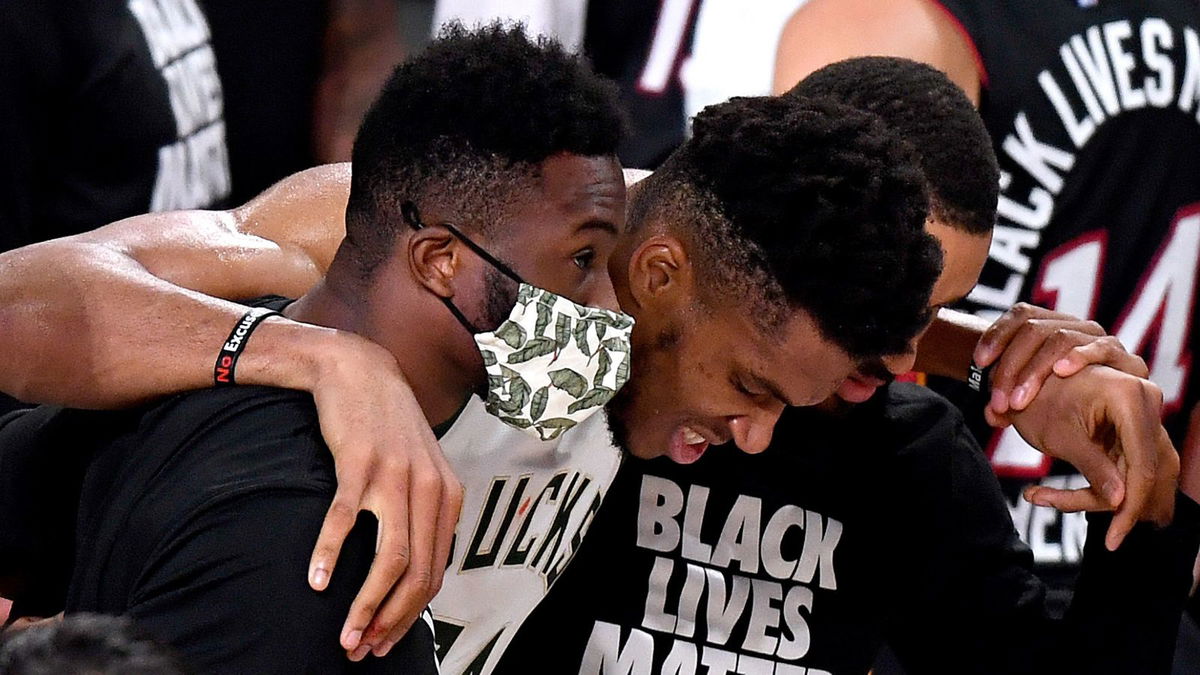 Should Giannis Antetokounmpo call it quits?
The reigning MVP and this year's most probable prospect for the honor, Giannis Antetokounmpo, deserves to win an NBA title just as much as any other great does.
He has played in four all-star teams and also won the Defensive Player of the Year 2020 award. His personal achievements do not look like that of a player who fails to win an NBA ring. 
Former NBA player and now NBA analyst Charles Barkley said in a recent interview, "I hope Giannis does like a Michael Jordan or Dirk Nowitzki. Don't just be a champ and try to join another organization, battle through it."
He continued, "I hope he becomes the champion, not just jump to another organization. I hope he signs the max deal this year and say, 'I'm gonna win in Milwaukee. I could join a super team and win, but I wanna still have my whole legacy, and identity'."
He discussed at length how the Milwaukee Bucks failed to improvise from last year. But he also emphasized on the fact that they can get better from here and that Giannis must choose to stay if he is to be inducted into the ranks of greats like Michael Jordan (6 rings with Bulls) and Dirk Nowitzki (one ring with the Mavs).
[youtube https://www.youtube.com/watch?v=DaIfwnEpTFM?start=437]
High time for the Bucks to get it together
In this season, the Bucks were 56-16 with Giannis and 5-6 without him. This was only the fourth time in this season when the Bucks could not touch 100 points in a match (twice with no Giannis).
This is a testament to how much they still depend on their MVP. The Greek Freak will be a free agent in the summer of 2021 and the Bucks will eagerly want him to sign that supermax extension.
Giannis will have many options from the likes of the Golden State Warriors to the Miami Heat, but he might still show the character of a legend and stay with his side.
Forward Khris Middleton and guard Eric Bledsoe have 3+ years left on their contract, and hence coach Mike Budenholzer will have another chance to build a concrete team if Giannis stays.
Watch one of his best playoffs performances here-
[youtube https://www.youtube.com/watch?v=ziqdT4iYgUo?start=6]
Sourabh Singh
All work and no play makes Jack a dull boy. I intend to make popularise my quote when I say sports define me better than I define sports. See ya'all Champs!