"If We Play Like That, We Can't Win": LA Clippers Coach Disappointed with Team's Slow Response Against Mavericks
Published 08/20/2020, 7:00 AM EDT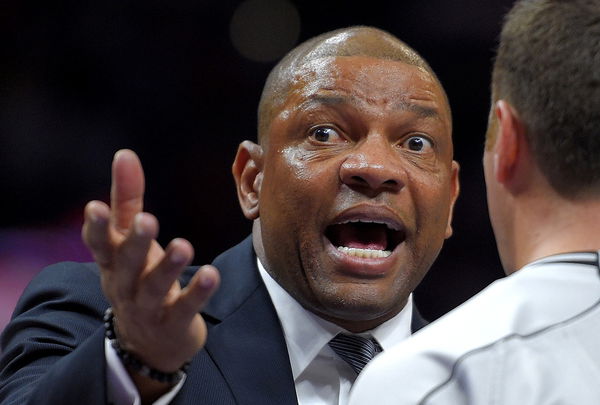 The Dallas Mavericks showed great potential in game 1 of the NBA Playoffs 2020 against the LA Clippers. They still lost, maybe because of those 11 turnovers that Luka Doncic conceded. Maybe because of that controversial ejection of Kristaps Porzingis, or maybe for some other reason. But that's a thing of the past.
Game 2 went to Dallas as there came not a single point in the match where the Clippers could put a lead on the Mavs. The Mavs were 15-2 in the beginning and the trend just continued. The Mavs fans were sitting with popcorn while the Clippers fans were left scratching their heads. Not just the LA fans, but even the Head Coach agreed that they had no chance.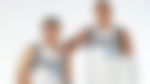 ADVERTISEMENT
Article continues below this ad
LA Clippers head coach sounded alarmed
Both the Los Angeles Lakers and LA Clippers seem to have gotten really tough opponents in round 1 itself. Clippers' head coach Doc Rivers spoke at length and detailed how his starting five struggled.
He explained in an interview, "They were just looking us in the eye, taking us off the dribble, playing [indiscernible] basketball. They played together, moved the ball. I thought that stood out.
"I think at halftime we had seven assists. Our starters had two assists at halftime. I think we ended up with four assists from our starters. That's not how we've played all year. If we play like that, we can't win."
We also saw Paul George getting into foul trouble. But so did the star defender Dorian Finney-Smith of Dallas, who got four fouls. And then Luka Doncic, who sat out for the most part of the fourth quarter while their bench performed.
Coach Rivers noted this and exclaimed, "We didn't respond well with P.G. His third foul he just can't get, but it happens. It happens all the time. We needed more from him offensively. But we got to get him in the right spots."
He ended his press note by confessing, "I just thought they were the more physical team. They played harder. They attacked us. We didn't respond well."
We also saw a dejected Microsoft CEO and Clipper team owner Steve Ballmer who was in attendance, perhaps on the wrong day.
The bench strength of Dallas Mavericks
ADVERTISEMENT
Article continues below this ad
In the entire Orlando bubble season restart, we had been counting on Clippers to boast of one of the strongest benches. But the story was different in the post-season game 2. Seth Curry dropped a commendable 15 points, Trey Burke added 16 and Boban Marjanovic with his 13 points, and 9 rebounds made all the difference. 
ADVERTISEMENT
Article continues below this ad
It is team performances like these that take the pressure off the leaders of the team. Luka Doncic can't get 30+ points in every other match, and this show of backing from his bench will definitely give him some relief.
The Dallas Mavericks will next meet the Clippers on August 21 at 9 PM ET, TNT.