Lakers' Lebron James and Anthony Davis Ready to Take Another Record from Kobe-Shaq's Legacy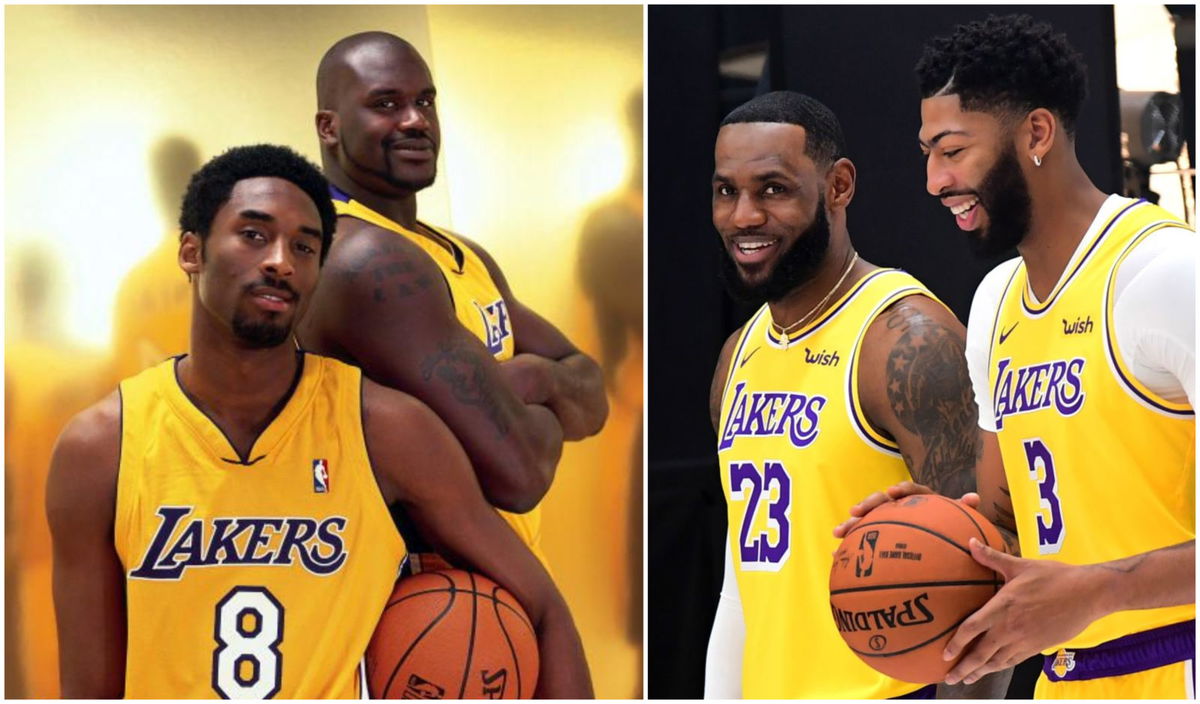 Wilt Chamberlain had Jerry West, Kareem Abdul-Jabbar had Magic Johnson, Kobe Bryant had Shaquille O'Neil, and now LeBron James has Anthony Davis. The Lakers have always been fortunate with the signing of legendary duos. Today, they are inching closer to lifting the 17th NBA title for their franchise, which has been so triumphant in the past. 
In Game 2 against the Houston Rockets, the world saw yet another glimpse of what Bron and AD can bring to the table when they're both playing at their best. The Lakers gave a flying start to the game and were successful in closing it as perfectly.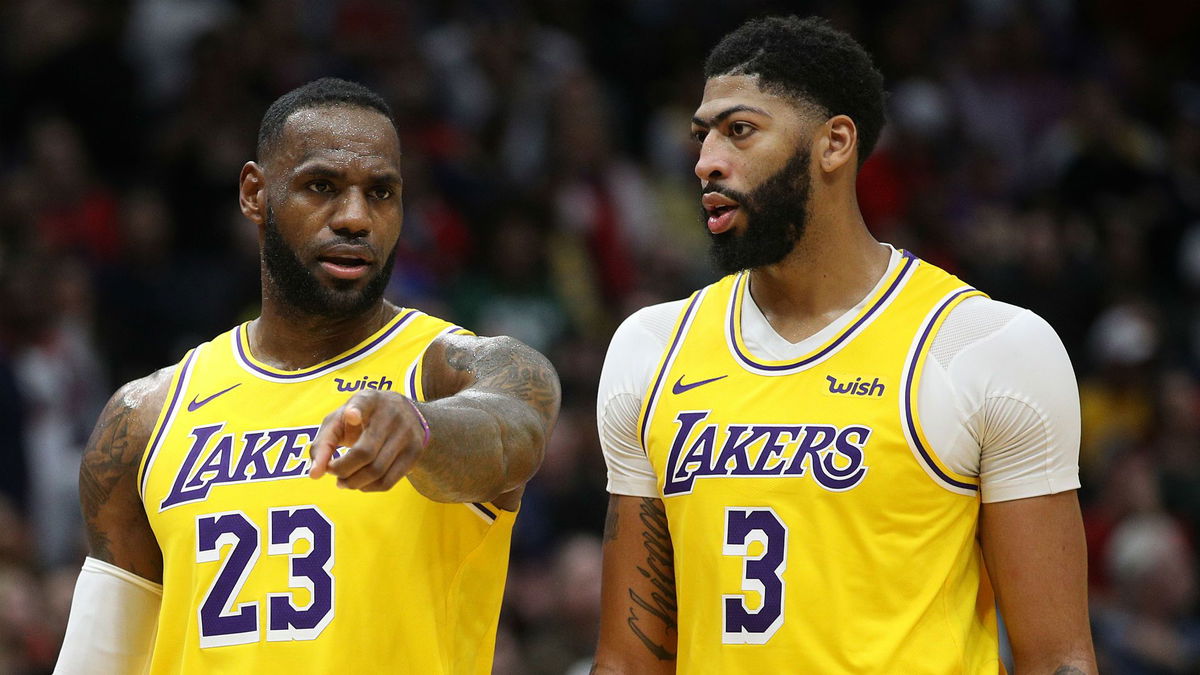 The Rockets gave in to the power of the duo!
The duo scored a double-double and accumulated 62 points between them. The Akron Hammer struggled with his three-point shooting (20% with just one conversion) but had 7/10 free throws on point. Anthony Davis with his 10 rebounds and 4 assists had a field goal accuracy of 62.5%. They won the game for the team and while doing this, closed in on another NBA record.
Best win percentage when a duo scores 60+, in NBA history (min. 15 games)

1. Kobe and Shaq, 1999-2000 (.952%)
2. LeBron and AD, 2019-2020 (.941%)

(via @EliasSports) pic.twitter.com/CjqT7tvRIt

— SportsCenter (@SportsCenter) September 7, 2020
Two decades ago, the duo of Kobe Bryant & Shaq took the baton from Michael Jordan & Scottie Pippen (Chicago Bulls) to rule the NBA as a dual force. They won Lakers back-to-back three titles in 2000, 01, and 02. Specifically, in 1999-2000, they posted a 95.2% win percentage in the games when they combined 60+ points. Now we have the AD and Bron jumping in the same wagon.
LeBron James and Anthony Davis: A killer playoffs combo for the Lakers
The Lakers are 16-1 when AD and Bron combine for 60 or more points. If they continue this feat and make it 21-1 (95.45%), they will surpass the record set by the duo of The Black Mamba and Shaq. Have a look at this game 5 performance against the Blazers-
[youtube https://www.youtube.com/watch?v=7j9XI7-rf6c?start=22]
It is worth noting that Anthony Davis has played just 69 games (regular-season + post-season) for the Lakers. In those 69 games (of which LeBron also missed a few), the duo already has 17 games under their belt where they scored 60+ together. So chances are strong that they can post more such dominant wins.
For now, the NBA playoffs 2020 are far from over for the Lakers as they are the title favorites. Fingers are crossed as fans and experts know how much is the dependency of this team on their star duo. They will next face the Rockets on Tuesday to stretch for a lead.
Read also – LeBron James and Anthony Davis Join Lakers' Kobe-Shaq in NBA Record Books With a Historic Feat
Sourabh Singh
All work and no play makes Jack a dull boy. I intend to make popularise my quote when I say sports define me better than I define sports. See ya'all Champs!