Lakers' LeBron James Scores Fewest Points Ever in A Playoff Win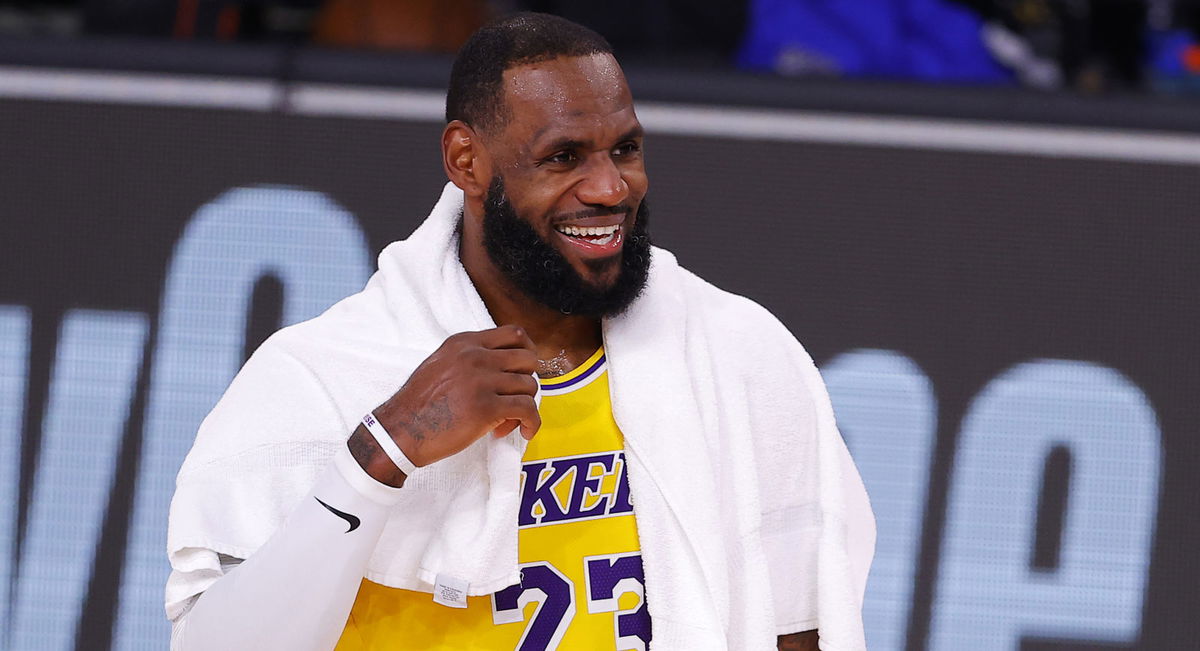 The Los Angeles Lakers battered the Portland Trail Blazers in Game 2 of the first round of the Playoffs. Anthony Davis had his revenge after a poor first game. He scored a game-high 31 points off an efficient 13/21 shooting from the field. But the other superstar on the Lakers squad, LeBron James, was struggling with scoring last night.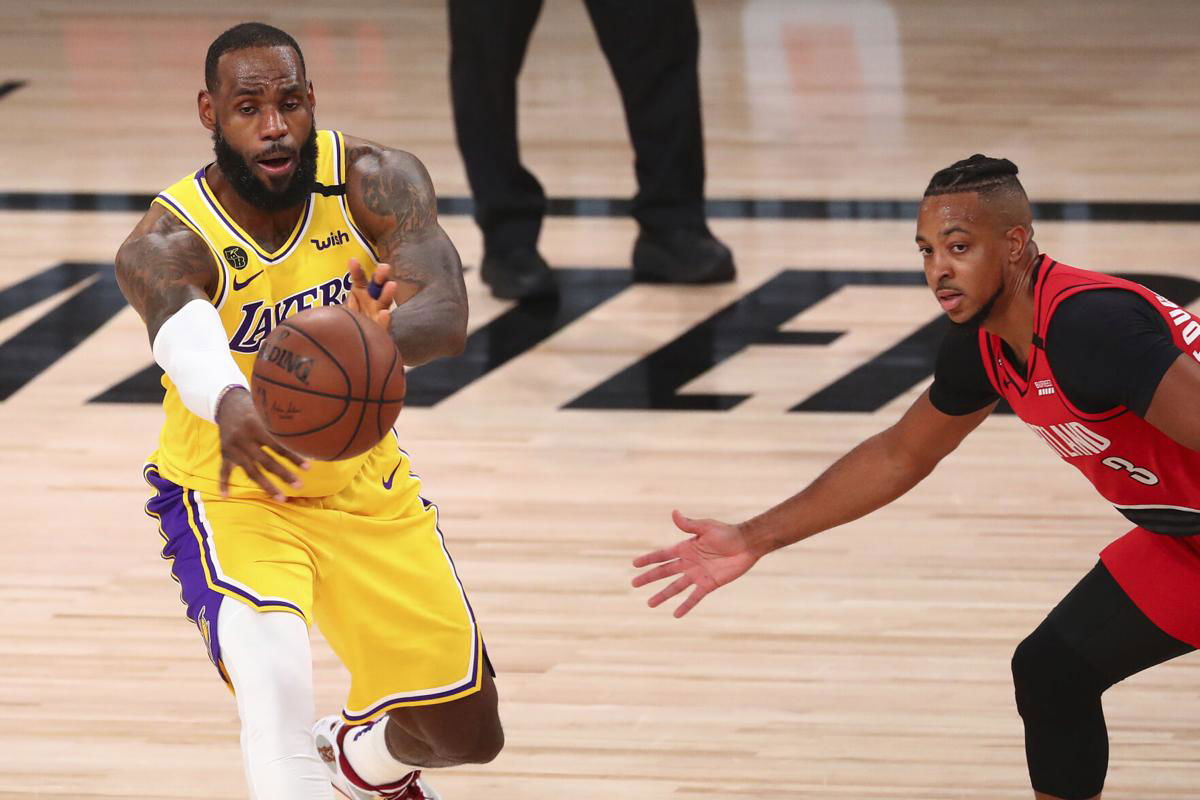 LeBron shot 4/11 from the field and couldn't make a single three-point from his three attempts. He finished with just 10 points, which was his lowest in the playoffs since May 2014, when he scored just seven points. Prior to this game, LeBron had just six games in the postseason where he scored less than 15 points. And on each of those occasions, he was on the losing side.
Yesterday was his first victory after Davis carried the Lakers. But LeBron was ever-present with his brilliant playmaking and defense.
LeBron James: Allowing Davis to take the driver's seat?
LeBron has always been the best player on every team he has been. So naturally, he has been the scoring leader on every team. But as he's growing older, his athleticism has gone down, and that was a big factor in his scoring. But at the same time, his playmaking skills have improved majorly.
With these newly heightened skills, he is taking a backseat with the scoring and allowing Davis to flourish. For the first time in his career, LeBron is not the highest points scorer on his team. He finished the 2019-20 season averaging 25.3 points per game while Davis averaged 26.1 points per game.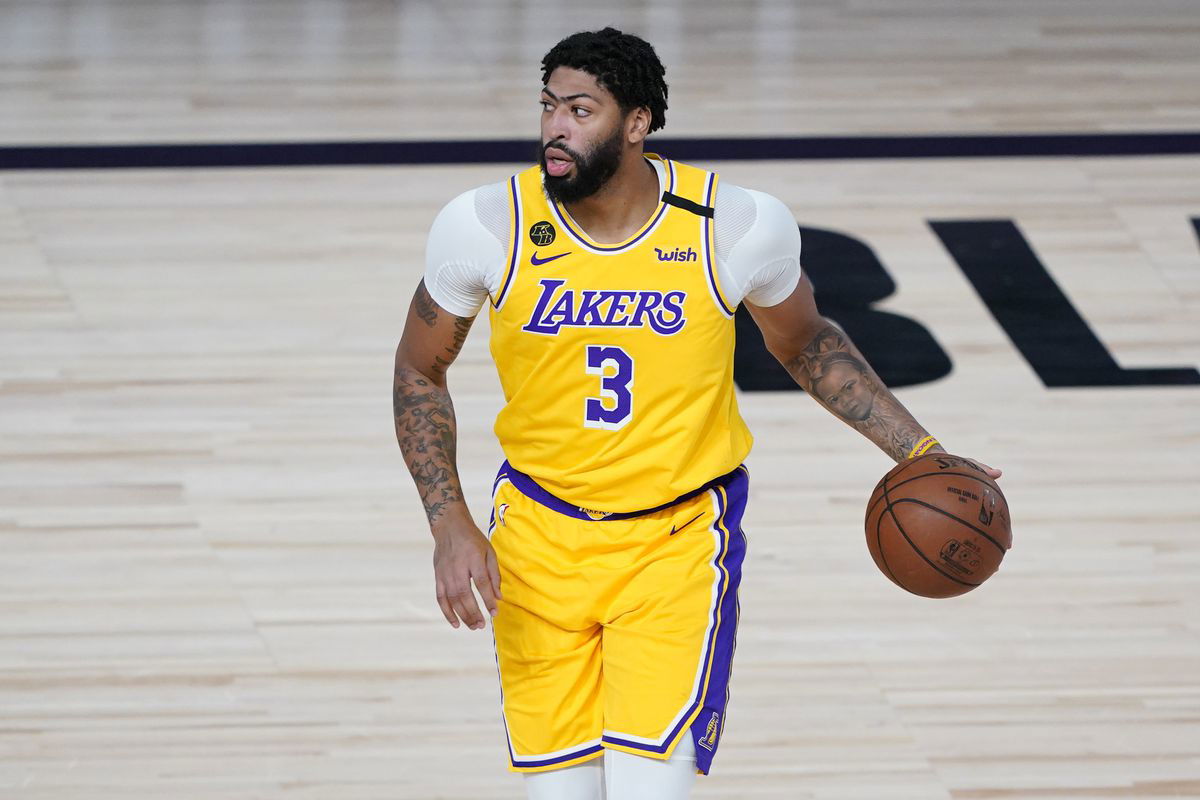 So with Davis often getting more points than LeBron, Twitter fans are quick to react and say "Davis carried LeBron." But as many former players have already mentioned, Davis will be more important to the Lakers' Playoffs charge since few can match up to him in the league.
Tonight was testimony to that, as Davis dominated in scoring and on the glass as well. The Lakers need Davis to be more consistent with his scoring but also need LeBron to step up when the others can't. He was criticized for his performance last game despite splendid box score numbers. He could see his team struggling, yet he let them shoot blanks, instead of getting buckets himself.
The Lakers will hope they can retain momentum from last night for Game 3 on August 22 and take the lead in the series.
Get notified about breaking news and watch highlights on the go; join the Arena on NBA Hoops