Miami Heat Coach Spills the Beans About Jimmy Butler's Recruitment Meeting Last Summer
Published 09/28/2020, 1:09 PM EDT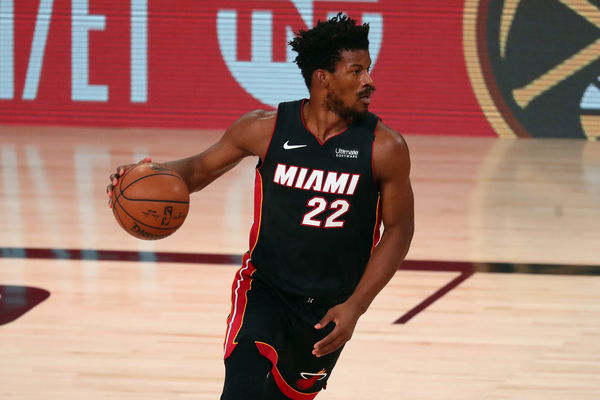 ---
---
Even though six years later, the Miami Heat finally made their way into the NBA Finals on Sunday. Sending the Boston Celtics home with a 4-2 lead wouldn't have been possible without one player, Jimmy Butler.
ADVERTISEMENT
Article continues below this ad
Not only that, but the success the team achieved throughout the playoff series this season wouldn't have been possible without him. In light of this special occasion, coach Erik Spoelstra described what Butler's recruitment meeting was like.
Jimmy Butler readily agreed to join the Miami Heat
ADVERTISEMENT
Article continues below this ad
Who would have thought one superstar would change the fate of the Miami Heat? Jimmy Butler was signed by the Miami Heat last year in the summer for a duration of 4 years.
What's surprising is that not a lot of teams showed interest during his free agency. This was probably because Butler has quite a rap sheet. People were worried about him settling within any team because of his rocky relationships with his past teams.
However, it seems like Butler found his home in the Miami Heat.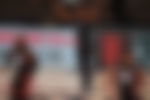 After their Game 6 victory against the Celtics, Spoelstra recalled Butler's recruitment meeting. "To be able to get somebody like Jimmy Butler, it was one of the most amazing recruiting visits we've ever had," said Erik.
"It was so conversational and you just felt like after 20 minutes that we were so aligned on how we viewed competition and work and culture. Everything. We never even got into a pitch, we really just had dinner, we were talking shop.
"He interrupted Pat (Riley) and I. Probably 5 minutes into the conversation (he) said, 'Hey, I'm in.' We were like, 'What? We haven't even given you our pitch yet'."
ADVERTISEMENT
Article continues below this ad
Can he lead them to championship glory?
ADVERTISEMENT
Article continues below this ad
Butler may not be the top scorer every night, but his mere presence on both ends of the court plays a huge role in Heat's success. Without him, there is no way the team would have closed against the Celtics so efficiently.
The Heat are slated to take on the Los Angeles Lakers in the NBA Finals. And one thing is for certain, Butler will play a quintessential role if the Heat hope to cause an upset.