Miami Heat Guard Details Distinct Difference Between Jayson Tatum and Giannis Antetokounmpo
Published 09/14/2020, 6:30 AM EDT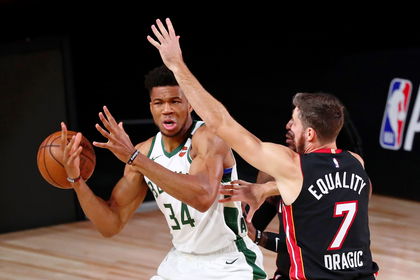 ---
---
The Miami Heat are 8-1 in the NBA Playoffs 2020. They crushed the Indiana Pacers and pulled the Milwaukee Bucks down to earth. If not for Khris Middleton's Game 4 heroics, the Bucks were folded then and there. They also had some luck on their side as Giannis Antetokounmpo had a couple of tough games and eventually missed the last.
ADVERTISEMENT
Article continues below this ad
For the Heat, Tyler Herro has been a surprising factor as he has performed really well offensively. Jimmy Butler is another consistent performer. In fact, the entire unit has leveled up in terms of their defense. The Heat were #11 in the defense rating and the way they pulled breaks and fired offense against a #1 defending team deserves praise.
So where do the Miami Heat scale against the Boston Celtics?
ADVERTISEMENT
Article continues below this ad
One way to look at this would be, if the Heat could send the Eastern Conference topper home, they can easily repeat that against any team. But it is also true that the Celtics defeated the defending champions, the Toronto Raptors, and boast a roster that has a game-winning combination in the starting five. So how would the round 2 experience of the Miami Heat be of any help?
Guard Goran Dragic gave an interesting insight into this in an interview. He discussed the differences between playing Giannis Antetokounmpo and Jayson Tatum. He claimed, "I still think Giannis doesn't have so much help". The 6'3" player further added, "Tatum, if you look, he's got around (him) Kemba [Walker] and [Jaylen] Brown. He's the leader of that team, no doubt. We need to prepare for him, but we cannot just throw out the whole defense at him and forget about other guys."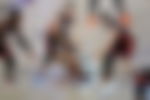 How tough can Jayson Tatum be for the Heat to tackle?
ADVERTISEMENT
Article continues below this ad
Interestingly, the Heat were a different side altogether in the Bubble until now. In round 2, they gave only 106.6 points per 100 possessions to the Bucks. That is not an easy figure to maintain against a team that has a reigning MVP and DPOY with them. They also averaged 112.8 points per game in the series, which is decent against the best defensive side.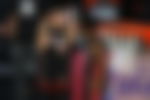 Jayson Tatum surely has gotten more support from his team than Giannis ever had. He is also scoring at a good pace, averaging 25.3 points, 10.1 rebounds, 4.3 assists, and 1.2 blocks. The Heat have answers in their defensive depth with the players like Bam Adebayo, Andre Iguodala, and Jae Crowder. However, since the Bucks did not challenge that defense all that much, the real floor test will only take place once they face a team as balanced as the Boston Celtics.
ADVERTISEMENT
Article continues below this ad