Miami Heat vs Indiana Pacers: Game 2 Injury Updates, Lineup and Predictions
Published 08/20/2020, 11:23 AM EDT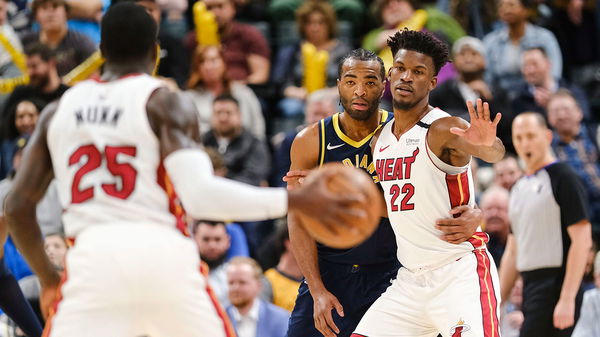 The Indiana Pacers will be coming at Miami Heat with full throttle on Thursday, after losing their first match of the playoff series earlier this week. This matchup was quite popular even before it began because of Jimmy Butler and T. J. Warren's feud. Now, with Heat leading the series despite being lower seed has made it more gripping.
ADVERTISEMENT
Article continues below this ad
Miami Heat has only lost to the Pacers once before in the seeding games. However, that was also while most of their key players were rested. Pacers had entered the playoffs with quite a momentum of 6-2, which Heat put the breaks on in their first match.
Miami Heat injury updates and lineup predictions
ADVERTISEMENT
Article continues below this ad
Miami Heat put up an inspiring performance in Game 1 and will be looking to do the same with the help of their All-Star, Jimmy Butler. In his first playoff series for the franchise, he bagged 28 points, a form that Heat would want Butler to continue with.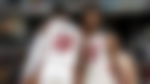 On the injury front, their power forward Jae Crowder has been listed questionable due to a sprained ankle. Gabe Vincent and KZ Okpala have been ruled out completely, but their absent status won't be much of a problem for Heat.
Keeping into consideration that Crowder will be playing, the predicted lineup would be Goran Dragic, Duncan Robinson, Jimmy Butler, Jae Crowder, and Bam Adebayo.
Indiana Pacers injury updates and lineup predictions
The Pacers' fate hangs in the balance. After their star guard, Victor Oladipo was poked in the eye during the last game. He is also listed probable for the match, which can be a big disadvantage to the Pacers. They will be relying on T. J. Warren and Malcolm Brogdon entirely to turn things around for themselves.
ADVERTISEMENT
Article continues below this ad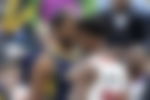 Warren scored 22 points and 8 rebounds, but this will not be enough against the Heat. He has shown extraordinary potential ever since the NBA restart in the Orlando bubble. Thus, it won't be completely impossible for the Pacers to turn this around in this game.
The predicted lineup would be Malcolm Brogdon, Aaron Holiday, Edmond Sumner, T. J. Warren, and Myles Turner.
ADVERTISEMENT
Article continues below this ad
Game prediction
Although the Pacers will be entering the court with a lot of tenacity, the Heat's roster is more than equipped to hold them off.