NBA Playoffs: Milwaukee Bucks vs Orlando Magic Game 3 Injury Updates, Lineups and Predictions
Published 08/22/2020, 10:47 AM EDT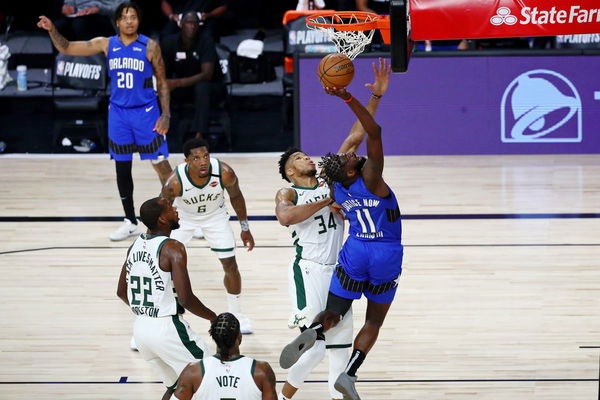 ---
---
After suffering a humiliating loss in Game 1, the top-seeded Milwaukee Bucks sailed past Game 2 of the playoffs with ease. Their win against Orlando Magic not only came as a relief but also showed us the team that we saw climbing it's way to the top seed before the season went on hiatus. They dominated most of the game and came out with a 111-96 victory.
ADVERTISEMENT
Article continues below this ad
Now with Game 3 on Saturday, Orlando will be looking to rekindle its Game 1 form and aim at an upset. On the other hand, the Bucks will want to keep up with their momentum and showcase why they are the title favorites.
Milwaukee Bucks injury updates and predicted lineups
ADVERTISEMENT
Article continues below this ad
It looked like the sting of defeat from Game 1 really got to the Bucks. As usual, Giannis Antetokounmpo led the way with 28 points, 20 rebounds, and 5 assists. However, the Bucks were not exactly perfect. Khris Middleton's mediocre performance was very disappointing and needs to improve to help out Giannis on the court. His 2 points and 4 turnovers added to the total astonishing 20 turnovers from the Bucks.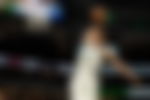 On the defensive aspect, the Bucks did a great job setting the pace of the game early on itself. After being the best team in the season, their sluggish games will come with a heavy price. What's worse is that Giannis has been ruled probable for the game due to a bruised calf, which means the Bucks might be left at the other players' disposal.
As of now, the predicted lineup is Eric Bledsoe, Khris Middleton, Giannis Antetokounmpo, Brook Lopez, and Wesley Matthews.
Orlando Magic injury updates and predicted lineups
When an underdog team manages to score an early upset, it gives them the conviction to do it again. The home team has already done way more than what was expected of them and have proved that they are capable of more. Their big man, Nikola Vucevic scored a playoff career-high of 32 points.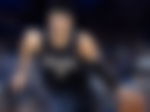 Big contributions by their stellar bench like DJ Augustin and Terrence Ross have also been making a huge difference to the team's performance. The only part that they need to tackle is getting past Milwaukee's defense which is very tight. Forward Aaron Gordon and power guard Michael Carter-Williams have been listed doubtful for Saturday, which could be a disadvantage for them.
ADVERTISEMENT
Article continues below this ad
The predicted line up would be Markelle Fultz, Evan Fournier, James Ennis III, Gary Clark, and Nikola Vucevic.
Game Predictions
The Bucks are definitely more likely to win this game. Their first game could just be a small barrier that they have already crossed. Nevertheless, Magic will be trying to give them a tough fight to stand a chance in the series.
ADVERTISEMENT
Article continues below this ad