"My Knee Was Just Locked": Mavericks' Kristaps Porzingis Reveals Details About Knee Injury
Published 08/29/2020, 2:09 PM EDT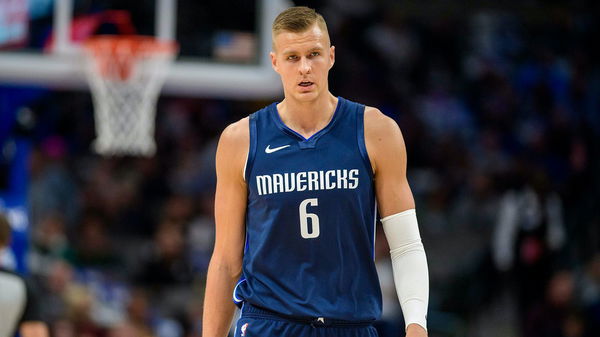 ---
---
The Dallas Mavericks and the Los Angeles Clippers will face off for Game 6 on Sunday. However, the Mavericks will not be at their 100% for this game. Kristaps Porzingis, who has already missed games 4 and 5, will be out for the remainder of the series.
ADVERTISEMENT
Article continues below this ad
The Mavs Forward has been diagnosed with a meniscus tear and is not considering surgery. If the Mavs move past the first round, he wants to be a part of the roster. In a press conference, Porzingis revealed when he tore his meniscus.
"I think I found out after Game 4, I mean I knew my knee was hurting already, that why we did the MRI after the game and it showed a meniscus tear."
ADVERTISEMENT
Article continues below this ad
"I played through it in Game 2 and Game 3 and it happened in Game 1 or early in Game 2. After Game 1 my knee was just locked, I was there like I don't know if I can play in Game 2 then somehow I got it going. It's hard to not be able to be out there with the guys and fight in a series like this," concluded Porzingis.
Porzingis is a key part of this young Mavs team. He is one of the most versatile big men in the league, with his ability to space out the floor. These skills are something the Mavericks will miss the most.
Can the Dallas Mavericks upset the Clippers?
ADVERTISEMENT
Article continues below this ad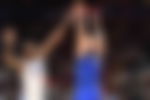 Even without Kristaps in the lineup, Luka Doncic tied the series in Game 4. But Game 5 was a completely different story. Paul George and Kawhi Leonard blew out the Mavs and won the game with ease.
The Mavericks are already on the brink of elimination, and that adds more pressure on Luka. When the Mavs tied the series, it took a 43 point triple-double and an insane game-winner from Doncic to win the game. When taking into consideration Paul George's Game 5 performance, the Clippers have a big advantage over the Mavs.
ADVERTISEMENT
Article continues below this ad
Moreover, the Mavericks cannot afford even a single mistake in Game 6. They need a top-notch performance from every player on the court. All things considered, the odds are definitely in favor of the Clippers.
Will Luka Doncic pull through with the Mavericks, or will the Clippers take the win?