NBA Analysts Calls Out Russell Westbrook to Stop Shooting Three Pointers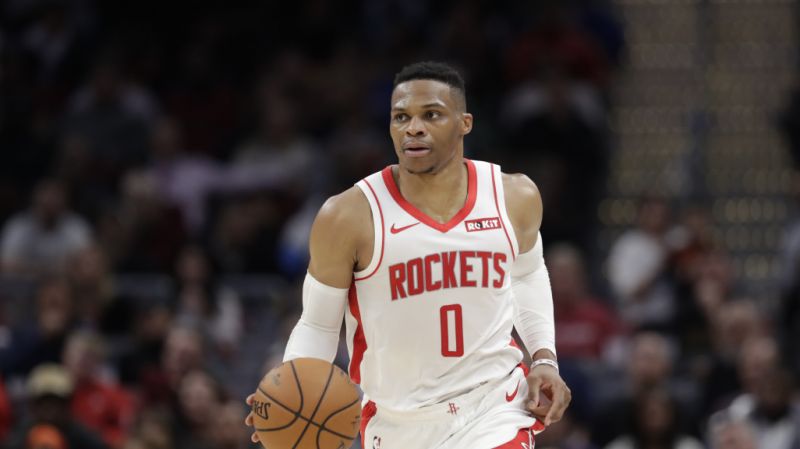 The Houston Rockets started with a bang in the Western Conference semi-finals after bagging the game 1 of the series. However, the Lakers played much better and tied the series one game apiece in game 2. The biggest concern for the Rockets has been none other than inconsistent performances from Russell Westbrook.
Ever since returning from the injury, Westbrook has struggled to get into a rhythm. The former MVP looks like a shell of himself as he has been putting awful percentages from both the field and beyond the three-point line.
NBA analyst Brian Windhorst thinks the key to victory for the Rockets is when Westbrook performs well. And as of now, he needs to take a fewer number of threes.
"This is not a new problem, one of the reasons why the Rockets went super small was because they were having difficulty handling Russell Westbrook. Because teams were not guarding him, they were double-teaming James Harden and rotating around and the ball would find Westbrook and he would break a three," said Windhorst.
"We [Rockets] are gonna go super small so the court always has three shooters on it in addition to Harden and then Russ, stop shooting threes." further added Windhorst.
"They gotta tell him, Russ, if you want to play, you cannot shoot those threes. I don't care how open you are," concluded Brian Windhorst.
[youtube https://www.youtube.com/watch?v=ngQZJPRBOPo?start=166]
In the five games since he has joined back the Rockets, Brodie is averaging an abysmal 15.6 ppg. Along with that, he is shooting only 39.1% from the field. Couple that with a mere 16.7% from three-point land, the Rockets star's form is definitely a concern for the team.
Will Russell Westbrook bounce back in game 3?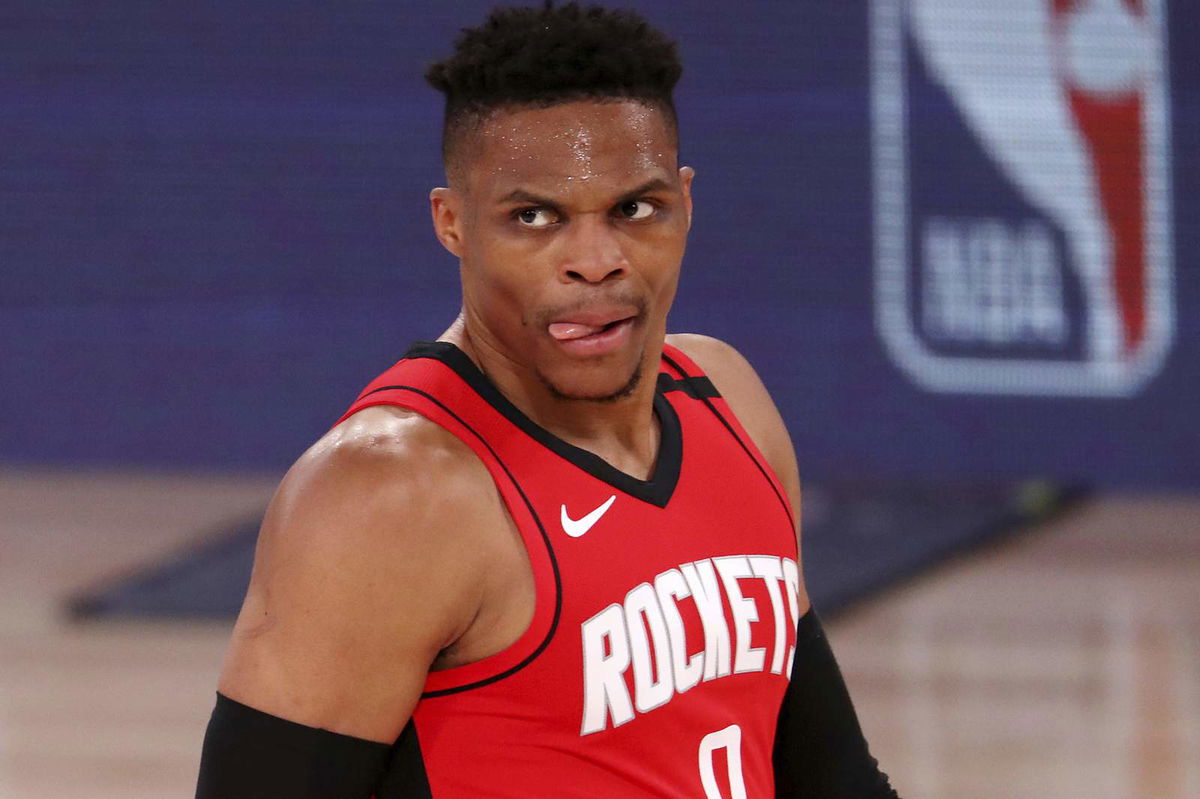 With the series being tied, game 3 is equally important for both sides. Although the Lakers have the momentum after their Game 2 victory. Undisputed's Skip Bayless believes the Houston Rockets will be victorious in game 3. But only if Westbrook stops taking three-point shots.
"I believe the Rockets will win game 3 but the key to that is Russell Westbrook. He's a superstar, he's still only 31 years of age, which is the same as James Harden is and he has momentarily lost it." said Bayless.
"He has to get his act back together, he is a proud warrior and I believe he will figure out how to do this but he is going to have to swallow that pride with shooting threes," concluded Skip.
"I believe the Rockets will win Game 3. But the key to that is Russell Westbrook. He has momentarily lost it. He has to get his act back together, and I believe he will figure it out."@RealSkipBayless pic.twitter.com/71rRaCYtqs

— UNDISPUTED (@undisputed) September 7, 2020
If Westbrook gains back his momentum then the series will become very interesting from the fans' perspective. On the other hand, the Lakers' mighty duo of LeBron James and Anthony Davis might defeat the Rockets team in the meantime.
Will Westbrook regain his shooting prowess or not? That is the biggest question prior to an exciting game 3 matchup in the second series.
Aikansh Chaudhary
An avid follower of Basketball, Cricket, and Football. Started writing as a passion now it is my bread and butter.