"No Excuse for Mike D'Antoni": NBA Analyst Berates Houston Rockets Head Coach for Game 6 loss
Published 09/02/2020, 7:03 AM EDT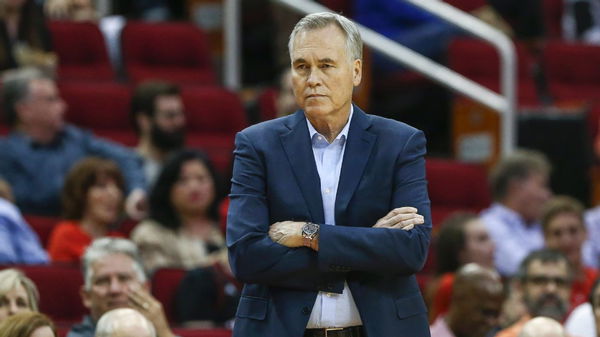 ---
---
The first-round series between the Rockets and Thunder took an unexpected turn in game 6. Despite being the favorites to win the series easily, the Houston Rockets have been pushed to a game 7 due to Chris Paul's enormous 4th quarter performance.
ADVERTISEMENT
Article continues below this ad
Although it can still go either way, the momentum is behind OKC now. Moreover, losing in game 7 might be the final nail in the coffin for Rockets coach Mike D'Antoni.
In his four seasons as the Rockets' head coach, D'Antoni has guided them to a playoff spot every year. However, the regular season has never been an issue for D'Antoni's team. It's the performance in the NBA postseason that might lead to him being axed from the coaching job.
ADVERTISEMENT
Article continues below this ad
Houston Rockets head coach to Indiana Pacers?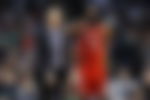 After another early playoff exit this year, the Pacers finally parted ways with Nate McMillan. As a result, the team is hunting for a star head coach to fill his shoes. If the Rockets lose in game 7, D'Antoni could be the next coach for the Indiana Pacers.
NBA Analyst Stephen A Smith made some comments regarding the D'Antoni situation. He said:
ADVERTISEMENT
Article continues below this ad
"If Mike D'Antoni loses his game you're gonna get fired, it's done. and if he ends up in Indiana there's gonna be some problems, just so you know."
Smith also shared his views on Russell Westbrook turning the ball over during the end stretch. Ultimately, costing the game to the Rockets.
"With all due respect, I don't give a damn what Russell Westbrook has to say about his performance in the aftermath of the game. Obviously he didn't make the mistakes intentionally, we know he's phenomenal and we know in most situations there's nothing wrong with depending on him. There is no excuse for Mike D'Antoni to have not one, not two, several possessions down the stretch. where James Harden didn't touch the damn ball." said Stephen A.
ADVERTISEMENT
Article continues below this ad
Stephen A believes it was none other than D'Antoni's fault for not relying on James Harden in crunch time. Moreover, like he said, James Harden is undoubtedly a better player between the two on a given night.
Will this decision cost Mike D'Antoni his job? Or will the Rockets advance to the second round? The question will be answered on Wednesday night 9:00 PM Eastern Time.