WATCH: Miami Heat's Meyers Leonard Has an Emotional and Touching Reunion With Elder Brother
Published 09/12/2020, 12:18 PM EDT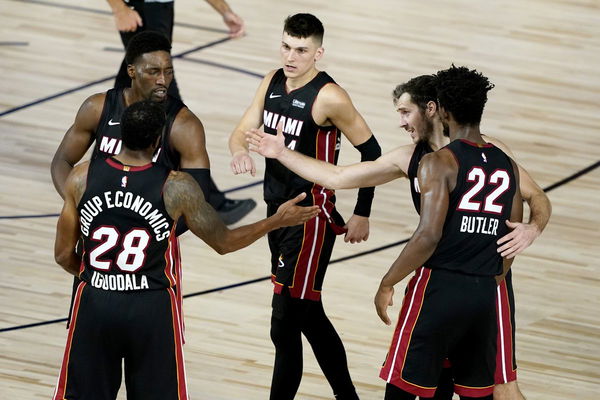 ---
---
The Miami Heat must be on top of the world right now. Why? Well, they've just booked their berth to the Eastern Conference Finals. They sent back the top-seeded Milwaukee Bucks by causing a spectacular 4-1 upset. They will be facing the Boston Celtics in the battle to reach the NBA Finals after the Celtics just defeated the defending champions, Toronto Raptors. Though, there is one player from the Miami Heat that had even better news coming his way. Power forward Meyers Leonard had another reunion with his older brother, Bailey.
ADVERTISEMENT
Article continues below this ad
A virtual reunion for Meyers Leonard and his big brother
After the season resumed in the Orlando Bubble, players had to stay away from family members and friends alike. This was a particularly tough and unique situation for them to be in. However, thanks to the technology at hand, they are able to connect with anybody they like.
ADVERTISEMENT
Article continues below this ad
On Inside the NBA, the two brothers shared a very emotional virtual reunion. Meyers was caught by surprise when it was announced that his elder brother would be joining the virtual call. His elder brother, Bailey had joined the Marines a few years back which made it although more touching to watch. As soon as Bailey appeared on the screen, Meyers is so overwhelmed and became teary-eyed. Bailey said, "Surprise again little brother, I am here." And all Meyers could muster up to say was, "Thank you! I love you". 
When asked what his little brother means to him, Bailey stated, "My little brother…I'll tell you what, he may be about 8 inches taller than me, bigger than me but I respect my younger brother more than almost anybody else who walks on this planet. I really do! For the things he does, off the court for one, carrying himself in the highest regard and not wanting anything extra for the actions he takes just for being a good person. I mean that one hundred percent with every fiber of my being. He has a good heart and has no malicious intent towards anybody."
ADVERTISEMENT
Article continues below this ad
After this, Miami Heat will be more than ready to face their competition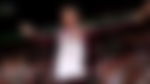 This is probably the best thing to happen to Meyers before entering a very crucial stage of the playoffs. Since he has recently been drafted in Heat, Meyers hasn't had a lot of game-time. Nevertheless, the Miami Heat have been on fire in the playoffs and haven't more than one game. They will pose as a very tough team against the Boston Celtics because of the momentum that they have gathered this past few weeks.
ADVERTISEMENT
Article continues below this ad