NBA Hall of Famer Makes a Big-Bold Prediction for Los Angeles Lakers and Portland Trail Blazers Ahead of NBA Restart
Published 07/17/2020, 5:55 PM EDT
By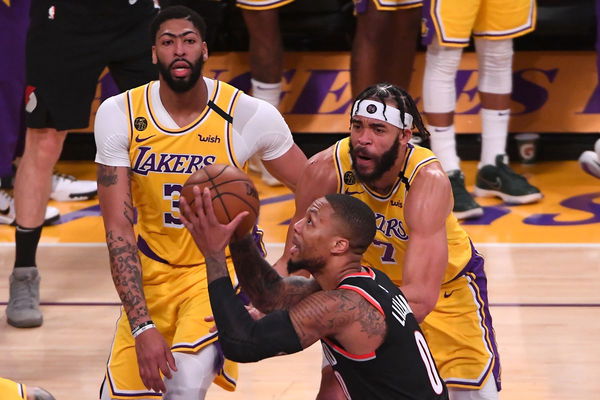 NBA Hall of Famer Charles Barkley has made a bold prediction for this year's playoffs. According to him, the Portland Trail Blazers can upset the Top-seeded Los Angeles Lakers in the first round of playoffs if they can grab the 8th seed in Western Conference.
On the TNT  show 'Inside the NBA', Chuck said, "If the Portland Trail Blazers get into Playoffs they will beat the Los Angeles Lakers in the first round."
ADVERTISEMENT
Article continues below this ad
We all know there is no bigger fan of Blazers than Chuck himself. The Blazers could be a tough first-round matchup for the Lakers, especially now with the return of Jusuf Nurkic and Zach Collins.
What to expect of  Lillard and crew in Orlando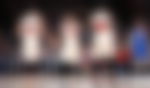 Blazers are definitely a team to watch out for in Orlando when the season resumes on July 30. They are seeded 9th in the Western Conference, three-and-a-half games behind the eighth-seeded Memphis Grizzlies.
However, it won't be a walk in the park to overcome this deficit and qualify for playoffs. They would be facing Boston Celtics, Houston Rockets, Denver Nuggets, Los Angeles Clippers and Philadelphia 76ers in their next eight games. Moreover, winning these games alone won't be enough for them to qualify for playoffs. They would also require Memphis Grizzlies to lose some games.
What Blazers have in Orlando is a balanced squad of youth and experience. Their backcourt duo of CJ McCollum and Damian Lillard is regarded as one of the best in the league. They also have enough playoff experiences to peak at clutch moments.
Additionally, multiple All-star and scoring champion Carmelo Anthony's inclusion to the squad has given them enough offensive power to compete against any good teams in NBA. Carmelo has played 50 games for Blazers and is averaging an impressing 15.3 points, 6.3 rebounds, and 1.6 assists per game.
What happened to the team this season?
Blazers were last year's Western Conference finalist. So by their own standards, this season has not been good for them till now. The major issue plaguing them this year is their poor turn over ratio. They are currently ranked 27th in the league when it comes to Turnovers, implying they don't take care of the ball well.
Can Portland Trail Blazers cause a potential upset in the first round of NBA playoffs
Lakers vs Blazers would be a very interesting first-round matchup for multiple reasons. In the absence of Avery Bradley, it would be easy for Dame and CJ to show their offensive masterclass.
ADVERTISEMENT
Article continues below this ad
Similarly, the Whiteside factor inside the pane will make it tough for LeBron James and Anthony Davis to attack the rim at will. Dame himself has said multiple times that his team can beat the Lakers if they face them in the first round of playoffs.
King James himself has huge respect for The Blazers. LeBron, in a recent podcast with Allie Clifton, Channing Frye, and Richard Jefferson, had very good things to say about Blazers.
LeBron said, "You got a Dame Lillard who can go for 50, a CJ McCollum that can score 40, a Carmelo Anthony that if he gets hot, which we know in the postseason could go for 35/40 as well." – LeBron James on why the Blazers would be a tough 8th seed"
ADVERTISEMENT
Article continues below this ad
"You got a Dame Lillard who can go for 50, a CJ McCollum that can score 40, a Carmelo Anthony that if he gets hot, which we know in the postseason could go for 35/40 as well." – LeBron James on why the Blazers would be a tough 8th seed 🗣 pic.twitter.com/4IZUAy0f0F

— ClutchPoints (@ClutchPointsApp) March 26, 2020