The Boston Celtics star guard, Kemba Walker, has been struggling with a knee injury before the season even resumed. Even after being in rehab, the injury doesn't seem to have shown any improvement. He showed a lot of enthusiasm and energy when coming to the Orlando Bubble for the scrimmages. However, he only played 9 minutes in the Sunday match against the Phoenix Suns.
A lot of concern has risen about whether Kemba will be able to play further or not and how this will affect the Celtics in the long run.
Celtics star's playing status is worrisome
Rachel Nicols from 'The Jump' had a detailed discussion on Walker's playing status with Jackie MacMullan, Paul Pierce, and Kendrick Perkins. Rachel begins by saying that Kemba has hardly played the Celtics scrimmages and asks for Jackie's take on this. Jackie says," Brad Stevens has been pretty clear about the idea that these play in seeding games, he's not worried about those. He's pointing towards the playoffs but if I'm the Celtics, I'm concerned. " She goes on to speak about Kemba's time off and says," Kemba took all this time off, he came back and they told us early that these restrictions had to do with just making sure that he came back and that knee was okay but now Kemba's admitted 'yeah you know I am back and it still doesn't feel great.'" 
She concludes," I think this is a pretty big deal. They need Kemba Walker, obviously."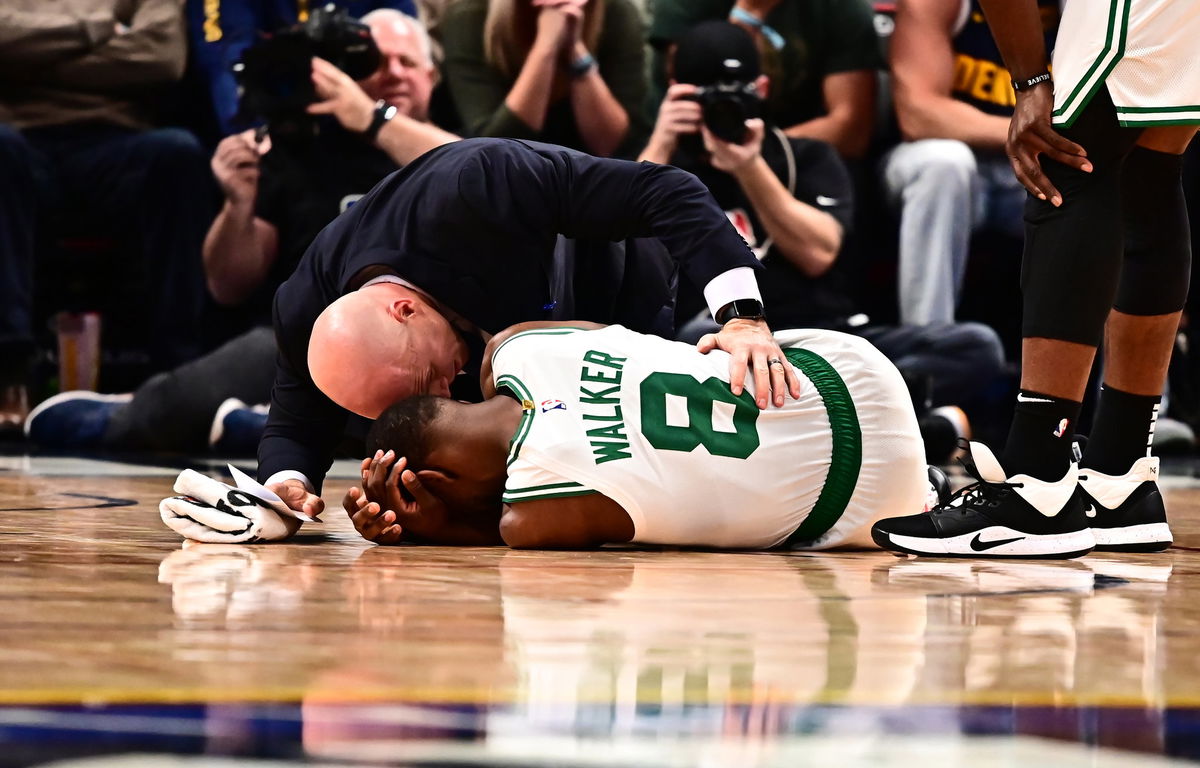 Paul Pierce is in agreement with Jackie Macmullan. He says," After all this time off when you come back to this bubble, you expect the players who dealt with injuries to be healthy right now and that's a huge concern for the Celtics." He makes a comment on the Celtics status and says," They don't have a lot of depth right now so he's a key component. If they want to get to the conference finals, they need all their guys healthy."
Kendrick Perkins wants to change his pick
Kendrick Perkins, being a former Celtics player, roots for them. However, he says," I got to change my pick". He explains," The other day they played in the scrimmage, he played nine minutes." Perkins believes that this injury is something to not be taken lightly. He says,
" I'm like no there is something serious going on there and without Kemba, I think the Celtics ceiling is like second round".
Following this, he says in support of Kemba," With Kemba, a guy that's capable of dropping 50 on you, the second-best player on that team to Jayson Tatum, their ceiling is the Finals".
He refers to a history of players with past knee injuries and how sometimes it can be the end of a career. He says," If I'm Kemba Walker, I should be concerned." 
Catch the full discussion below:
SOURCE: ESPN