Former NBA Players Hit Out at Utah Jazz For Unimpressive Performance
Published 07/25/2020, 4:13 PM EDT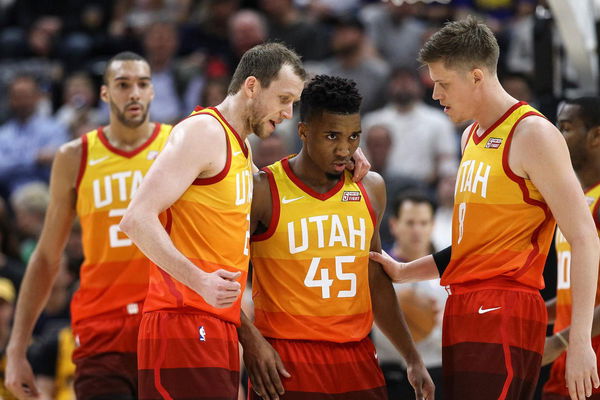 ---
---
The first NBA scrimmage game took place in the Orlando Bubble on Thursday night between Utah Jazz and the Phoenix Suns. This was the first game after the four-month standstill caused by the coronavirus pandemic.
ADVERTISEMENT
Article continues below this ad
There were several takeaways from the game that indicated that the Utah Jazz were out of form and therefore suffered a 101-88 loss.
ESPN analysts on Utah Jazz
ADVERTISEMENT
Article continues below this ad
'NBA Countdown' analysts Jalen Rose and Paul Pierce conducted a conference call with the media. The topic of discussion revolved around the changes made by the Utah team and whether it will prove beneficial for them.  The answers received from the analysts do not look promising.
The analysts are questioned about Donovan Mitchell and Rudy Gobert's unpleasant relationship off the court and whether that will have any impact on the game.  Paul Pierce comments. "I'm not really looking for nothing because players, they don't have to be friends off the court. Basketball, the beauty about sports, you can never tell who likes or dislikes anybody on the court most of the time."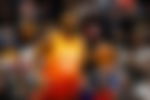 Paul Pierce goes on to say, "Utah, it's a tricky team for me. I feel like they're a treadmill team. I don't see the upside in this squad, especially with no Bogdanovic. Gobert, he's an impact player. He doesn't do enough for me. He's not the modern-day big man that you need to compete for a championship like a Porzingis or Townes or Jokić. He's more of a traditional Dikembe Mutombo, Alonzo Mourning type player. I'd be surprised if they get out the first round. There's something about them that's not right. I can't put my finger on it. They just don't have enough."
Mike Conley: A good fit?
Mike Conley's adjustment to the team is also conversed upon.
"I don't really think it's a good fit. I think Utah is at their best when Donovan Mitchell has the ball in his hands. He showed me that in the Playoffs. He showed me that when Conley wasn't out there. He's best when he's making the plays." says Paul Pierce.
ADVERTISEMENT
Article continues below this ad
Jalen Rose adds, " What happens with a guy like Donovan Mitchell, he plays bigger than he is. He looks a lot like Dwyane Wade as he moves, but the difference is Dwyane Wade is 6'4″. I don't believe he's 6'2″. Based on what Paul said, now you have Mitchell and Conley, if they're not going to be a blowout there, both try to average 20 to 25 points, that will be too small defensively in a lot of ways, too. Mitchell is definitely better with the ball in his hands, while Conley is also better with the ball in his hands. It's going to be interesting to see how that dynamic plays out."
Utah Jazz set the expectation bar quite low. They will only be able to change this opinion by performing better in their next match.
Watch This Story
ADVERTISEMENT
Article continues below this ad
SOURCE: ESPN