WATCH: LeBron James and J.R. Smith Assist as Dwight Howard Hits a Brilliant Alley-Oop in Lakers' Scrimmage vs Magic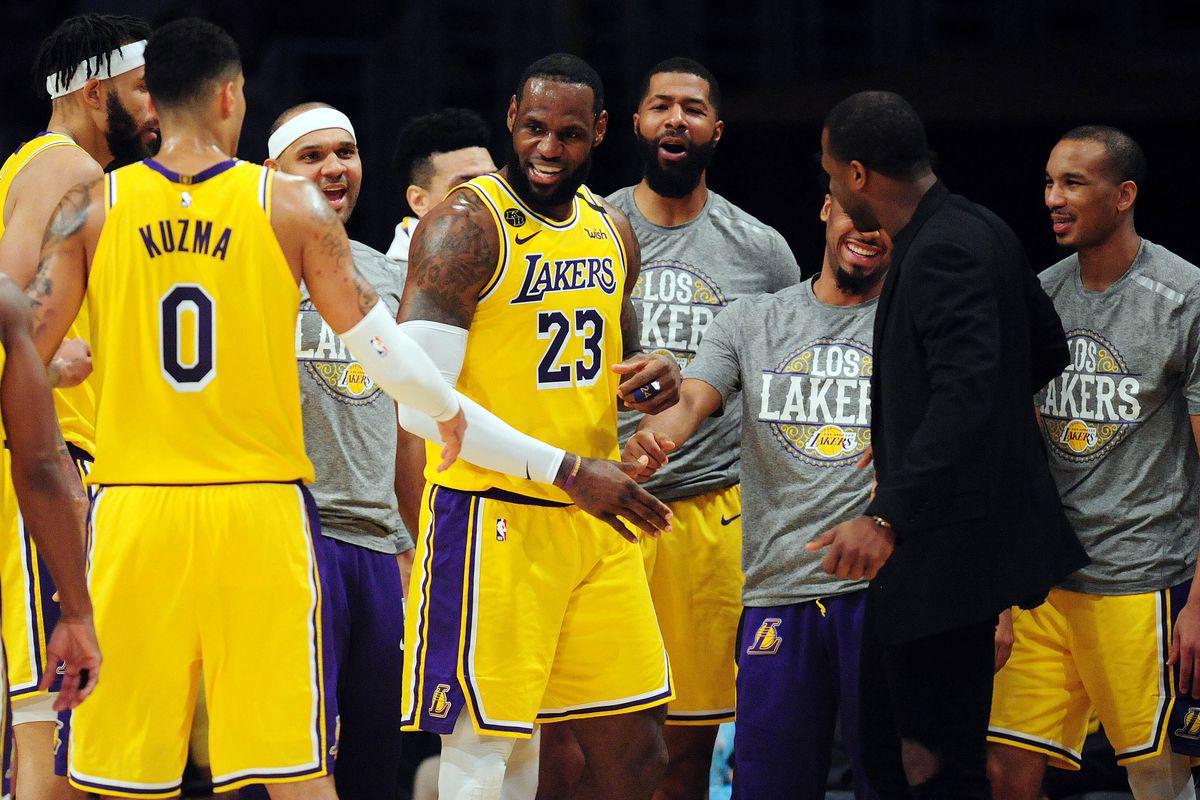 Los Angeles Lakers are playing their second scrimmage game against the Orlando Magic. The game had a one-sided start, with the Lakers leading 35-19 at the end of the first quarter. The first quarter was notable for three things. First, Anthony Davis had a hot-start, which ended with an eye-poke. Second, Kyle Kuzma hit four three-pointers on four attempts. Third, J.R. Smith has acclimatized to his new situation almost instantly.
Smith, despite being a shooting guard, is expected to make plays and play the point for the Lakers bench. With Rajon Rondo and Avery Bradley out, the team needs backup playmakers behind LeBron James. Smith can be perfect in that role with this gorgeous lob to Dwight Howard at the mid-way point of the first quarter proving just that.
Another observation is the beautiful entry pass from LeBron James to J.R. Smith, which helped him toss the lob up for Howard. It was a beautiful team finish between three players with 49 combined seasons under their belt.
watch yo head! Jr Smith with the alley oop to Dwight Howard! Lakers up big vs Magic#LakeShow pic.twitter.com/RqxQIuu6Qq

— LakeShow Highlights (@LA_HighLights24) July 25, 2020
Los Angeles Lakers in the bubble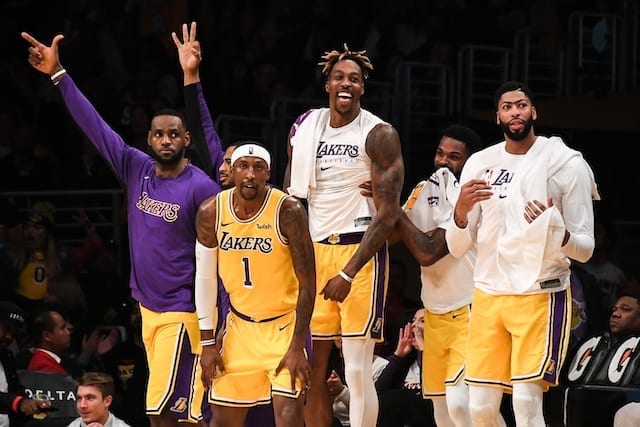 The Los Angeles Lakers have high hopes for the Bubble. However, they lost to the closely matched Dallas Mavericks. They fell victim of a red-hot streak from Seth Curry, who didn't miss a single one of his 8 shots. Kyle Kuzma had a cold night, hitting only 4 of his 13 shot attempts. Kuzma bounced back today, shooting 6 of 7 at the time of this being written.
The Orlando Magic lost a player in this game, with Wesley Iwundu hurting himself. This happened because Iwundu missed a dunk, and couldn't hold on to the rim. This led to him face planting on the court and suffering a nasal injury. His nose was bleeding as he was escorted back to the locker room. He looked clearly concussed, so his return timetable will become more apparent after the game.
Anthony Davis has spent the entirety of the second quarter in the locker room recovering from his eye poke. Davis almost had a double-double in the first quarter, putting up 9 points with 10 rebounds. He will not return for this game, but there is no reason for this injury to keep him out for long.
Source: Twitter