"We Can be Pretty Tough, For Sure": Boston Celtics All Star Marks His Return With a Word of Caution for Rivals
Published 07/17/2020, 4:30 AM EDT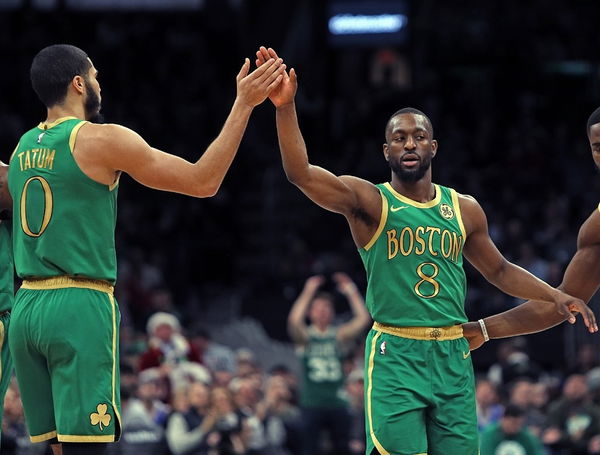 ---
---
The Boston Celtics franchise had a man down this season, with their 4-time All Star Kemba Walker out with a knee injury. However, that didn't bring the team down completely, as that is when Jayson Tatum rose to stardom. Now, Walker's injury is on the road to complete recovery. And he thinks with Tatum by his side, the duo can reach great heights. In a recent interview, he revealed why.
ADVERTISEMENT
Article continues below this ad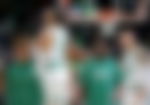 Kemba Walker has been on the bench since January when his knee gave out during a game against the Golden State Warriors. While at that time the injury wasn't paid much attention, later on, Walker received the required rehabilitation.
ADVERTISEMENT
Article continues below this ad
Will Kemba Walker and Jayson Tatum become the Boston Celtics' new star duo?
Recently, Walker gave an update about his health status and revealed that he was doing well. However, he was going to take things slow so as to not face setbacks. In a recent interview, he revealed,
"I'll be back. The plan is to take things pretty slow. That's really it. I'm feeling really good right now. But we don't want, I don't want, to have any setbacks. Just taking it slow. But I'll be back in time when things get real for sure," via NBC Sports Boston.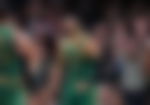 Talking about Jayson Tatum, Walker revealed that he believed the duo would be fierce once he completely recovered. Talking about why he thinks he and Tatum would work well together, Walker revealed that it was because the rising star has been killing it for the Celtics. Moreover, it seems Walker wishes to redeem himself.
ADVERTISEMENT
Article continues below this ad
He said, "We can be pretty tough for sure. Since he's been killin' it the way he's been, I haven't really been able to help out like I really wanted to. I'm definitely looking forward to coming back and making an impact and being better than I was before the season ended."
After the All-Star break in February, the 30-year-old point guard averaged  14.8 points, 4.3 assists and 3.8 rebounds. This was while he was in pain due to his knee. On the other hand, Jayson Tatum averaged 29.9 points, 3.1 assists and 7.9 rebounds.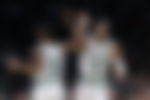 ADVERTISEMENT
Article continues below this ad
Now that Walker is better, he might perform better and get his groove back. Then, the Boston Celtics seem to have a genuine chance at the Championship title this season. Recently, Tatum also said that he was confident about his team's chances at the upcoming games.
Well, we sure hope both of them are right. The Celtics need all the confidence they can get to fight against their rivals as the season in the Orlando bubble gears up for resumption.