"Part of it is Just Luck"- NBA Analyst Takes a Shot at LeBron James Over the NBA Goat Debate Alongside Michael Jordan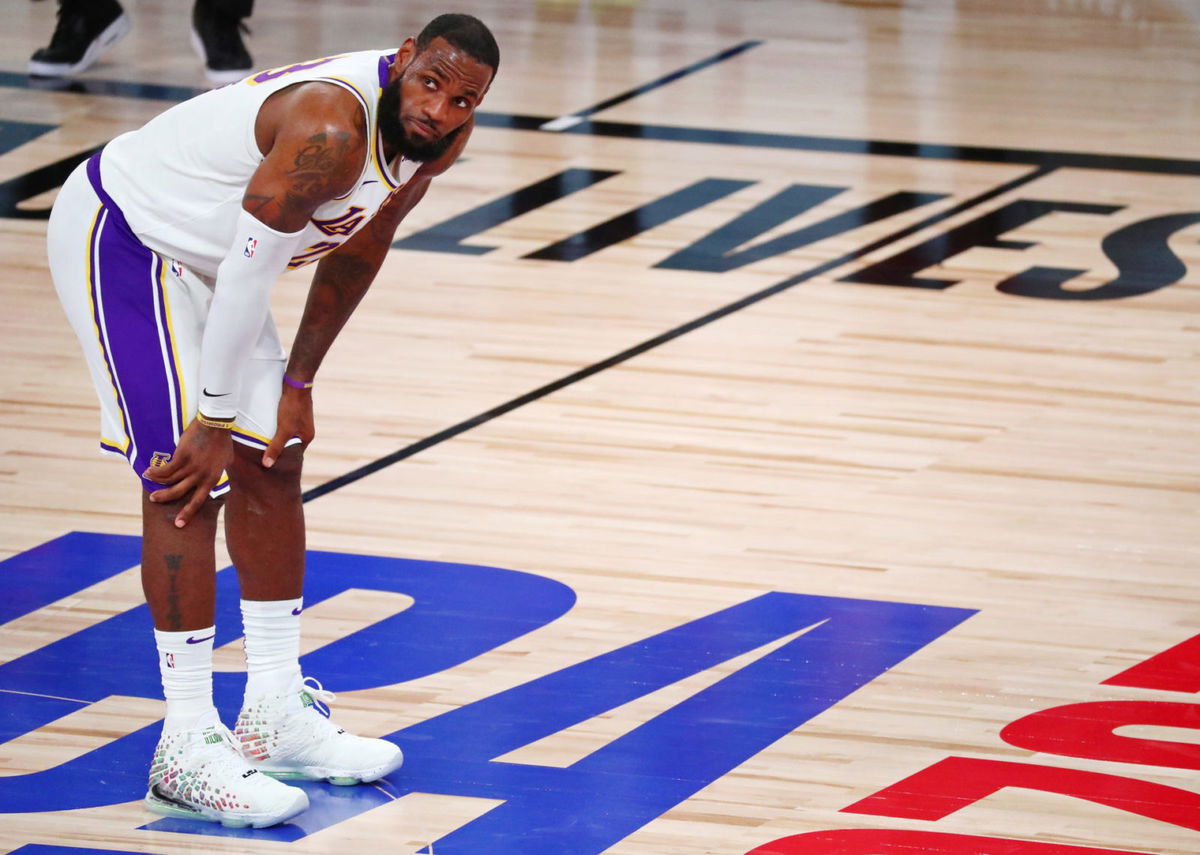 What 3 qualities would you pick from any of the greats in NBA's History? Tough right? Well, at least Damian Lillard has a clear-cut answer for this question, and NBA Analyst, Skip Bayless has once again taken advantage of this response to mock LeBron James.
Just recently, the Portland Trail Blazers' star came across an intriguing question he just couldn't refuse to answer. "Three attributes you'd take from anyone in the history of the game?"
Damian expressed the desire to have LeBron James' durability, Michael Jordan's athleticism, and Kevin Durant's skill set. Although certain people were a tad bit surprised to see Dame not choose James' athleticism but not Skip Bayless.
Jordan athleticism, LeBron durability , Durant size/ skill set https://t.co/OheTktm1JT

— Damian Lillard (@Dame_Lillard) October 18, 2020
Is LeBron James' durability not a GOAT quality?
On Undisputed, Bayless and Shannon Sharpe discussed Dame's tweet, and Bayless stated, "I would like to thank my friend Damian Lillard for slamming the door on 2 debates: the GOAT debate and best player on the planet debate in one tweet."
Further, he justified his statement and said, "So, he did want one thing from LeBron. But durability isn't really a GOAT asset. It's not really a gift because part of it is just luck. I always call LeBron 'Iron Man' but part of it is just being blessed."
Skip displays examples of NFL players who have suffered from injuries that they could never recover from. Therefore, he thinks LeBron is just lucky to be playing for 17 years. He even commented that this is exactly why Michael Jordan is the real GOAT.
"When it comes to MJ, he wants his athleticism. That is a real GOAT gift," said Bayless. "That's just him publically acknowledging that the GOAT is Michael Jordan."
Durability isn't really a GOAT asset, part of it is just luck. I want the athleticism from MJ because that is a real GOAT gift. More @Undisputed, now on FS1 https://t.co/BjseaUtwHj

— Skip Bayless (@RealSkipBayless) October 21, 2020
Skip just needed a reason to criticize LeBron, and he got the perfect opening for it. However, it looked like a harmless and genuine response from Damian.
These 3 attributes would certainly create an indomitable player. As much as we know Dame, he might even come up with a response for Skip's jabs at LeBron. Do you think LeBron still stands a chance against Michael Jordan in the infamous GOAT debate?
Get notified about breaking news and watch highlights on the go; join the Arena on NBA Hoops