"Tell Him You're Coming": Former Teammate Reveals How Pat Riley Pulled Off the Impossible to Retain Shaquille O'Neal With Miami Heat
Published 07/16/2020, 5:00 PM EDT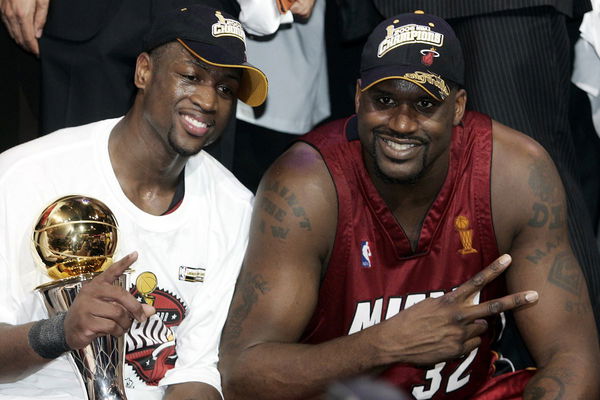 Yesterday marked 14 years since Shaquille O'Neal joined the Miami Heat. He joined via a trade from the Los Angeles Lakers, who received Lamar Odom, Caron Butler, Brian Grant, and a first-round pick in return. When he arrived in Miami, his contract was due to expire by next season. So the Heat would have to shell out big bucks to retain him. But coach Pat Riley convinced Shaq to take less money.
ADVERTISEMENT
Article continues below this ad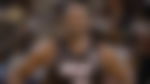 While speaking on the Knuckleheads podcast hosted by Quentin Richardson and Darius Miles, Shaq's teammate from the Miami Heat, Antoine Walker, spoke about how Riley convinced Shaq. In the 2006 Off-Season, Riley had signed Walker too, along with extending Shaq's contract.
ADVERTISEMENT
Article continues below this ad
"I remember Pat Riley calling me and said, 'look, I need you to call Shaq.' But he ain't my guy," Walker said. "So he like, 'call Shaq, you've got to tell Shaq that he's got to take a pay cut.' So I'm like, 'why I got to tell him?' And he's like, 'look, tell him you're coming, tell him you're going to take a pay cut, you're coming to play, and he'll probably do it.' Because this is how bad Shaq wanted to win another title."
Shaquille O'Neal just had his eyes on the prize with Miami Heat
Riley knew that Shaq badly wanted to win. In the previous season, Shaq and Dwyane Wade were close to reaching the NBA Finals. They lost in the Conference Finals in seven games to the Detroit Pistons. So Shaq knew that adding Walker to the squad would certainly elevate them.
ADVERTISEMENT
Article continues below this ad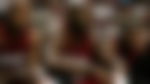 Walker said, "Shaq did what he had to do to fit me into the cap, which was great. So I was excited about that. And then I get there, not only Shaq and D-Wade there, (Alonzo) Mourning there, GP (Gary Payton) there, (James) Posey, Udonis Haslem, J-Will (Jason Williams), Delonte Wright was a rookie, (the) young guy was good."
From wanting around $90 million for a three-year deal, Shaq eventually signed a $100 million for a five-year deal. And he accomplished what he wanted. That season, the Heat won 52 games and finished as the 2nd seed in the East. In the playoffs, they first faced the Chicago Bulls whom they beat in six games. Their next opponents were the New Jersey Nets, and the Heat won easily again in five games this time.
ADVERTISEMENT
Article continues below this ad
The Conference Finals was a rematch against the Pistons. And this time they beat them in six to reach the NBA Finals for the first time in franchise history. They faced Dirk Nowitzki's Dallas Mavericks, who won the first two games of the series. The Heat then rallied back with Wade leading the way and went on to win their first-ever championship. Shaq got his fourth title, and it was mission accomplished for him.