"Pat Riley Despises LeBron James"- NBA Analyst Skip Bayless Makes a Bold Remark
Published 10/27/2020, 2:45 PM EDT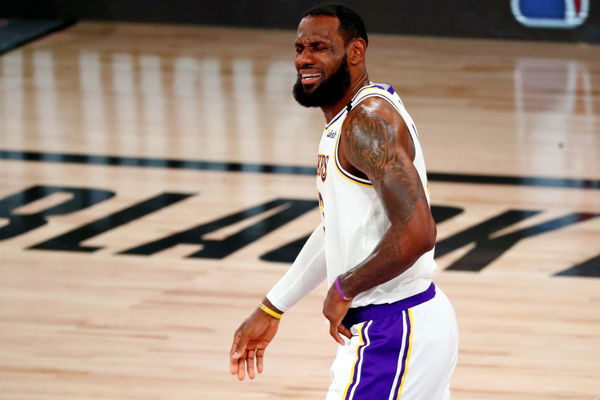 ---
---
The 2020 NBA Finals had LeBron James and the Los Angeles Lakers facing off against the Miami Heat. Most people predicted the Lakers would send the Heat packing within 4 games. However, after the dust settled, the series had stretched out to 6 games with the purple and gold clinching the title regardless.
ADVERTISEMENT
Article continues below this ad
However, one might wonder what if the Heat didn't lose Dragic and Adebayo in Game 1 itself? Well, the Miami Heat President recently made some controversial remarks on the same. He believes his team could have taken LA to 7 games if it weren't for untimely injuries.
ADVERTISEMENT
Article continues below this ad
Riley also declared that there would be an asterisk to their name, which he, later on, cleared that he meant for the Miami Heat, not the Lakers. Undisputed's Skip Bayless gave a pretty neat explanation for Riley's comments regarding the Finals matchup.
"Pat Riley despises LeBron James. LeBron James left him high and dry as he said 'I am going home'… He left Dwyane Wade high and dry because he thought Dwyane had dried up as a player…
"It wasn't until 11th hour that he [LeBron James] suddenly dropps the bombshell on Pat Riley, I am out…Pat Riley wanted this finals so bad that he could taste it like fine wine in Miami…
"He just says asterisk then he back tracks and said we will out the asterisk on our side not on the Lakers… He wanted to hang it right on your forehead, a big ole astrisk."
.@RealSkipBayless on Pat Riley saying Lakers title has an asterisk due to Heat injuries:

"Pat Riley despises LeBron James. LeBron left him and Dwyane Wade high and dry. Pat Riley wanted to hang a big ole asterisk right on LeBron's forehead." pic.twitter.com/2V4C6fqaZ3

— UNDISPUTED (@undisputed) October 27, 2020
While Riley has already cleared the air about his comments, fans can't ignore his actual intentions as Riley had the perfect opportunity to take revenge on James for leaving the Heat back in 2014.
However, his wish remained unfulfilled as LeBron won the 4th ring of his career.
ADVERTISEMENT
Article continues below this ad
Would the Miami Heat have defeated the LeBron James led Lakers without the injuries?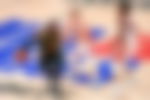 It is true that Dragic and Adebayo were crucial pieces in the Heat's 2020 playoff run. However, when they faced the Lakers' duo of James and Davis, it is hard to think of a different ending than how it actually went.
ADVERTISEMENT
Article continues below this ad
Both LeBron and Anthony had phenomenal postseason performances and carried the purple and gold on their backs. Even when the Heat took 2 games away from LA, it took historic performances from their superstar Jimmy Butler to accomplish it.
There will always be speculation about this Finals series, but at the end of the day, the Lakers were indeed the better team in the series.