"Paul Pierce was an As***le": Former Teammate Not a Big Fan of Him as an Opponent
Published 04/10/2020, 11:19 AM EDT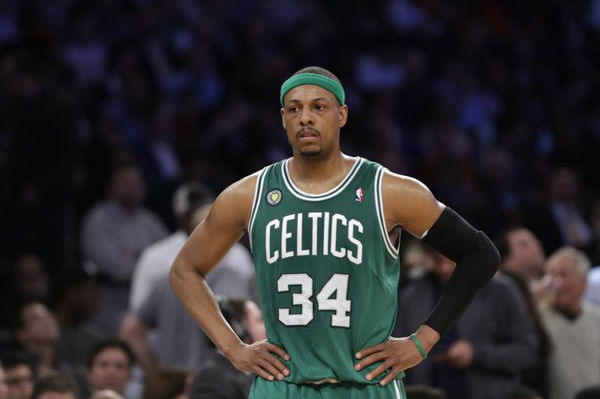 Bradley Beal, who plays for the Washington Wizards in the NBA, joined ESPN's Zach Lowe on his podcast recently. The two were having a casual chat and Beal had a great deal of things to say about Paul Pierce when asked about him. 
ADVERTISEMENT
Article continues below this ad
Beal and Pierce were former teammates in the 2014-15 NBA season when Pierce joined the Wizards from Brooklyn Nets.
Beal's Comments On Paul Pierce
ADVERTISEMENT
Article continues below this ad
During the podcast, Zach Lowe asked 26-year-old Beal if he had learned anything playing alongside Pierce in 2015. Beal's stated, 
"I think the biggest thing I have learned to respect about P Pierce is that I've always thought that he was a a****** like playing against him."
He stated that he felt Pierce was a trash talker and one of the most disrespectful players he's ever seen. 
"But then when I was his teammate, he was the most fun, lovable guy you can ever imagine. He is the greatest teammate," he added. "He is all about his team, all about his guys," explained Beal.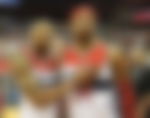 ADVERTISEMENT
Article continues below this ad
The Wizards guard loved and admired Pierce's leadership and the fact that he always put his team ahead of everything else. Beal also mentioned Pierce's commitment to the game and the hard work he puts in to correct his mistakes.
Beal considers it an amazing opportunity to have played with him for a year. "His game went off the glass. He called games," said Beal. 
Pierce's Stint With the Wizards
ADVERTISEMENT
Article continues below this ad
The 2008 NBA champion joined the Washington Wizards on a two-year contract worth $11 million. In his time with the team, he jumped three places in the all-time NBA scoring list. He went past Jerry West, Reggie Miller, and Alex English. He now stands 15th in the list with a total of 26,397 points scored in his career.
Pierce averaged only 11.9 points per game in his first year with the Wizards, a career-low for the 2008 Finals MVP. He decided to opt-out on his second year with the team, becoming a free agent for the 2015-16 season.