"People Don't Understand How Hard Coaching Is": Doc Rivers' Son in the Wake of LA Clippers Sacking
Published 11/11/2020, 8:19 AM EST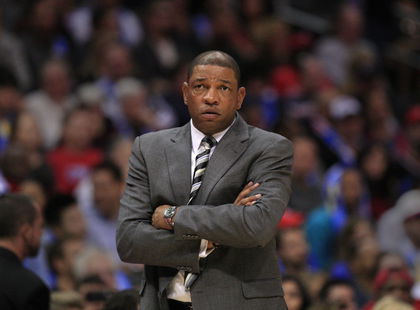 ---
---
As the 2019/20 NBA season came to a close, it brought about the end of a long-term partnership. Doc Rivers had spent seven seasons as the head coach of the LA Clippers, but the management fired him in the wake of their disappointing playoff exit. None of us saw it coming, and Doc's son Austin Rivers is no different! 
ADVERTISEMENT
Article continues below this ad
The LA Clippers signed Doc Rivers in 2013. He took charge of an impressive roster that included All-Stars like Blake Griffin and Chris Paul. Although several superstars left the team in due time, Rivers stayed intact. 
ADVERTISEMENT
Article continues below this ad
Prior to the 2020 season, he built a super-team with Paul George and Kawhi Leonard pulling the strings. Even though their pairing impressed during the regular-season, the attractive duo did not deliver when it mattered.
As a result, Clippers' owner fired Rivers, seeking a change in the head coach position. However, Doc left the franchise as the most successful head coach in their history, boasting a 63.1% win rate. 
Austin Rivers never expected the LA Clippers to fire his father
Doc Rivers became the first person to coach his son when Austin played for the Clippers between 2015-18. However, he then moved on and is now playing with the Houston Rockets. 
Austin Rivers recently connected with 'The Ringer' where he reflected on his father's sacking and why he took the Philly job. The second part is a story for another day, but how did Austin react when the LA Clippers parted ways with Doc after seven years of service? 
"That was really unexpected, man. I didn't see that coming," said Austin Rivers. He has been in the league since 2012, but his father's affiliation is greater. Doc Rivers excelled in his time as a player in the 80s and he found similar success as a coach too. 
But looking at his father made Austin wonder if he ever gets tired. "I told him to chill. I was like, 'You've been coaching for so long. Take a break, man'.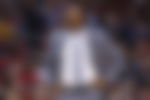 "Obviously, no one wants to get fired, and I was sad. As a son, you don't want to see your dad get fired. But that said, I knew he was going to have offers waiting for him," he added. 
Moreover, the 28-year-old put forth much-needed information about the stress a person undergoes when handling an organization. 
ADVERTISEMENT
Article continues below this ad
"It's a stressful job. People don't understand how hard coaching is, or being a President is, or being a GM is. Because at the end of the day, everybody wants to play, everybody thinks they're great and everybody thinks they should get paid the most." 
Well, reality is harsh, and Doc Rivers has been on the receiving end of quite a bit of unfairness. But no complaints, though. Doc has now moved to Philadelphia, where he has taken over as the head coach of the Sixers. 
ADVERTISEMENT
Article continues below this ad
It is a whole new chapter in Doc's life and his legendary coaching career. Rivers is bound to break into the tenth spot as the head coach with most wins in NBA history when the upcoming season starts.