"Perfect Gift": Bucks' Giannis Antetokounmpo Receives Thoughtful Presents from His Teammates on His Birthday
Published 12/06/2020, 10:00 PM CST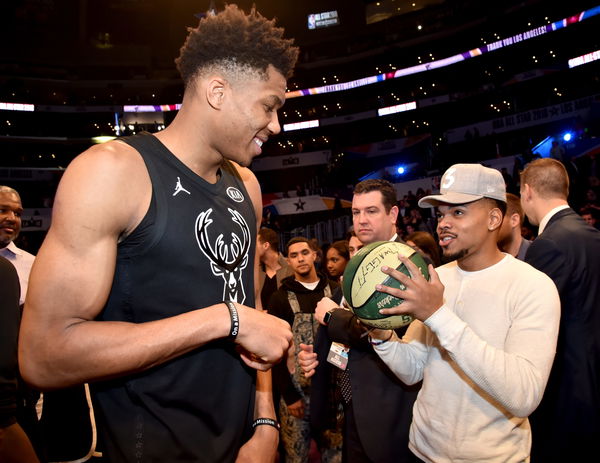 ---
---
What are friends if they don't poke fun at one another? Milwaukee Bucks' Khris Middleton and Pat Connaughton are such friends in the life of Giannis Antetokounmpo. They recently pulled off something that is proof of how much they enjoy annoying their star buddy. 
ADVERTISEMENT
Article continues below this ad
The Greek Freak is facing a career-defining dilemma of whether to sign a Supermax contract with his beloved Bucks. It is a decision that will become the foundation of either his unconventional success or doomed failure in the future. To help with the decision-making, his teammates gifted him just the right equipment.
What gift did Giannis Antetokounmpo receive?
ADVERTISEMENT
Article continues below this ad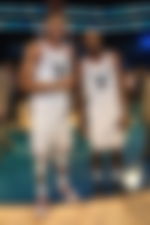 The star turned 26 on December 6, the same day that the Bucks kicked off their first practice together after getting knocked out at the hands of Miami Heat in the NBA Playoffs 2020. His teammates ensured that they gave the star the most useful gift he could probably receive – a pen!
The 29-year-old Khris Middleton revealed, "We definitely sung a 'Happy Birthday' after practice. Me and PC thought the perfect gift to him from our teammates is just to give him a pen. So there were pens in his locker for his birthday present. I told him those should be some of the best birthday gifts he's ever gotten, so hopefully he enjoys it and uses it."
This showcased that Giannis' team desperately want the 6'11" forward to sign the deal and stay with Milwaukee. In a way, they gifted him a pen worth $247.3 million.
What are the odds that the Milwaukee Bucks can retrieve his contract?
ADVERTISEMENT
Article continues below this ad
The reigning DPOY and two-time NBA MVP has a tough decision ahead of himself. On the one hand, he would not want to distance himself from a team he can call 'his own'. On the other hand, he cannot afford to remain too attached to a side that has choked in important games. 
The due date before which Giannis has to make his final decision is December 21, a day before the new season begins. However, he also has an option to sign the same deal next summer if he does not become an active, unrestricted free agent. 
ADVERTISEMENT
Article continues below this ad
Mike Budenholzer still does not have a Chris Paul kind of option to play alongside Giannis. However, if his men repeat the regular season dominance from the past two seasons and reach deeper into the playoffs, Giannis can finally use that pen.