Philadelphia 76ers Officially Announce Daryl Morey As New President Of Basketball Operations
Published 11/02/2020, 8:34 AM EST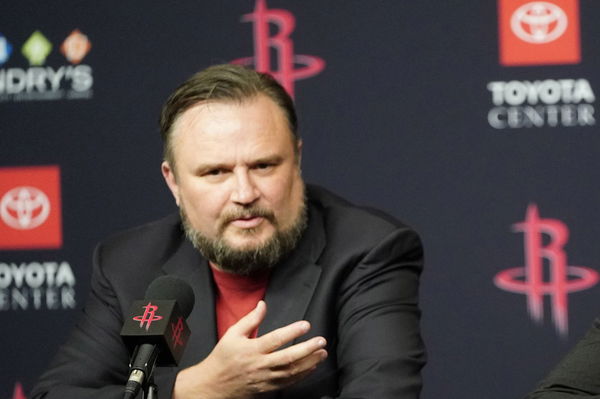 The Philadelphia 76ers have finally confirmed the signing of Daryl Morey as their new President of Basketball Operations. Adrian Wojnarowski had confirmed this a few days ago, and now Philadelphia have given the official word. Morey will work alongside General Manager Elton Brand.
Morey is coming off a long tenure as GM of the Houston Rockets. Houston have had a  61.5% record under Morey and have been one of the most successful teams of the last decade. However, Morey's Rockets never won even the Western Conference title.
Here is what Morey said in the press release. "Thank you to Josh Harris for the trust he has placed in me to lead the 76ers. I am humbled by the challenge and will work tirelessly to win the hearts of Philadelphia's legendary fans. The opportunity to work again with Doc Rivers, Elton Brand, and a stacked roster that is ready to win made this a can't-miss opportunity." 
ADVERTISEMENT
Article continues below this ad
Philadelphia were swept in the first round of the playoffs by rivals Boston Celtics. This move is to alter the 76ers process, which seems to have stalled out last season. They also have a new coach in Doc Rivers.
ADVERTISEMENT
Article continues below this ad
Philadelphia 76ers and Daryl Morey: A recipe for success?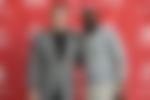 Stylistically, this is one of the oddest fits for the analytics-driven Morey. He helped the Rockets go micro-ball when they traded Clint Capela to get Robert Covington. However, Philadelphia is one of the worst floor-spacing teams in the league. Morey lives and dies by the three-point shot, and that is the Achilles heel for this team.
ADVERTISEMENT
Article continues below this ad
Morey has a wealth of experience and did everything he could to keep the Rockets in perennial contention. While Joel Embiid and Ben Simmons aren't the same as James Harden, they are wildly talented themselves. Morey can furnish this roster with the pieces for contention. He could also rid them of the massive Al Horford and Tobias Harris contracts.
With Rivers and now Morey, Philadelphia are pushing their chips to the middle. The only question is, can these front office changes actually lead to progress on the court? Or will these end up being cosmetic, and the Sixers stagnation turn to a decline?