Pistons' Derrick Rose Reveals How He's Using Kobe Bryant's Tricks to Remain Relevant to NBA
Published 12/10/2020, 11:59 AM EST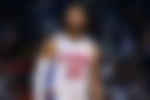 ---
---
The Detroit Pistons kept themselves relatively busy this offseason by adding offense pieces to their team. One player that got tossed around during trade rumors most was Derrick Rose. However, as of now, he is staying put. This will be his second season with them and as the Pistons build a young team, Rose is ready to take up the veteran role.
ADVERTISEMENT
Article continues below this ad
Rose's career has seen a lot of ups and downs. While on one hand, he took the league by storm during his time with the Chicago Bulls in his early years. But though injuries and personal problems derailed his NBA career, he is still going strong.
The 32-year-old is still adding accolades to his resume. When he made his way to the Pistons in 2019, he was one of the first in that franchise to record 20 plus points seven times consecutively. His injuries have never stopped him from showing the kind of player he is.
ADVERTISEMENT
Article continues below this ad
The Pistons have drafted a very talented young guard, Killian Hayes, in the offseason. Everyone sees plenty of potential in him, and what's better than having a veteran like Derrick Rose to guide him?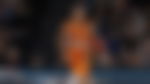 Derrick Rose is open to adapting to roles
ADVERTISEMENT
Article continues below this ad
As the new generation takes over, Rose states, "You've got to adapt. That's why I always throw Kobe [Bryant] in it. He always adapted. He looked at what the game and what the kids were doing.
'Like, 'Oh, y'all are Euroing now? All right, let me gone ahead and add that Euro to my game.' He didn't change his game totally, but he took the little pieces that they added to the game and that's how he was able to withstand all them years. I'm trying to do the same thing. I watch the shorties, I watch their workouts. I watch all that just to see what's new."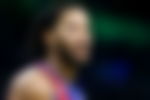 The Pistons haven't won a championship since 2004. It is high time that atleast they land a place in the playoffs. With Derrick Rose as a mentor for Hayes, is there a bright light at the end of the tunnel?
ADVERTISEMENT
Article continues below this ad