"Act Like You're Kevin Durant": Coach Reveals Houston Rockets' Interesting Tactics to Stop LeBron James Led Los Angeles Lakers
Published 09/10/2020, 4:10 PM EDT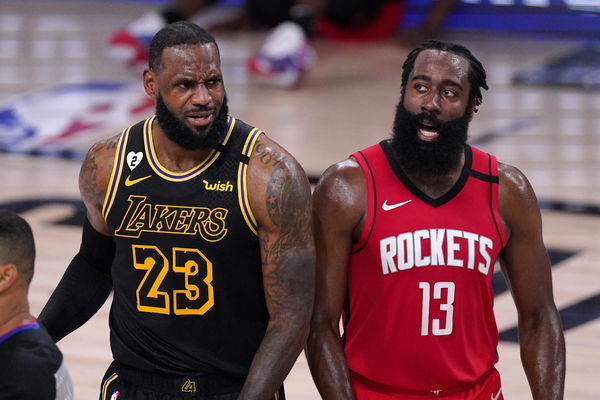 ---
---
The Houston Rockets are down 1-2 to the Los Angeles Lakers. They drew first blood, but then the Lakers came back with two consecutive wins. The Rockets have not stopped LeBron James so far. So now, they are using a strange way to get the better of him.
ADVERTISEMENT
Article continues below this ad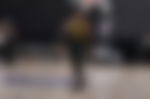 Their on-court tactics have proved futile, so now the Rockets have resorted to role-play. And out of all players on their roster, they are using  5'9″ guard Chris Clemons, who is a whole foot shorter than King James. Clemons was all praise for LeBron and was happy to take on this role.
ADVERTISEMENT
Article continues below this ad
"LeBron actually plays [point guard] most of the time," Clemons told B/R. "He's pretty much everything on the court. He plays a whole bunch of different positions. That's what makes him special. So I would definitely say being a point guard helps, skill set-wise, in trying to replicate his game."
Will this strange method help the Houston Rockets?
According to coach Mike D'Antoni, this method helps to bring out the best in players.
"Sometimes a player plays a lot better when he thinks he's somebody else," D'Antoni said. "It's amazing, when we watch it we say, 'Why don't you play like that all the time?'
"We tell them, act like you're Kevin Durant or whoever. And they go crazy. They start scoring the ball. These guys are extremely talented, even if they're on the scout team or whatever you want to call it."
ADVERTISEMENT
Article continues below this ad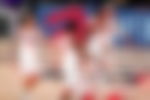 Prior to this series, the Rockets faced the Thunder. At that time, Clemons was role-playing Chris Paul. That was more realistic for the Rockets, and although Paul had a good individual performance, the Rockets got the win.
Clemons hasn't been able to help the Rockets on-court, but he just wants to help any way he can. He said, "I just try to do what I need to do for these guys to have an accurate representation of LeBron James. Our goal is to win a championship, so right now I'm just focused on any way I can help these guys do that, on or off the court."
ADVERTISEMENT
Article continues below this ad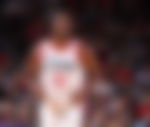 The Rockets need to show up tonight or they risk going 1-3 and would be risking another early elimination from the playoffs. Playoffs LeBron is an animal and the Rockets will need to pull off something special to stop him.