NBA Playoffs: Dallas Mavericks vs LA Clippers Game 4- Injury Updates and Predictions
Published 08/23/2020, 1:30 PM EDT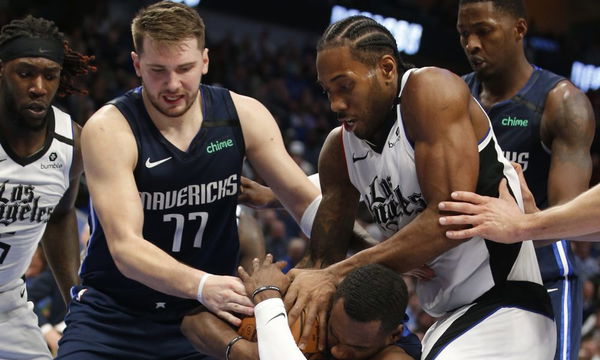 A few of the NBA Playoffs first-round matchups will be ending with tonight's games. Dallas Mavericks vs. LA Clippers won't be one of them. The Clippers have been victorious in games one and three of the series, while Dallas won the second affair. This game is an opportunity for Dallas to extend the series by another game and tie it up 2-2. Clippers will be looking to put this dangerous Mavs team behind them.
ADVERTISEMENT
Article continues below this ad
Up until game three, many people believed that the Mavs had been outplaying the Clippers. Game one saw the Clips get handed a break with the ejection of Kristaps Porzingis, which helped the team rebound. Game two was a strong Mavs win, even though Luka Doncic spent a lot of time on the bench due to foul trouble. The third game was marked by an injury to Luka Doncic, which may play in tonight.
The Mavericks have three players to make a decision on for the game. These players are Kristaps Porzingis (heel), Trey Burke (ankle), and Luka Doncic (ankle). The Clippers are almost fully healthy, still waiting to make a decision on Patrick Beverley (calf).
ADVERTISEMENT
Article continues below this ad
11 a.m. Eastern injury report still lists @luka7doncic as questionable for today's 3:30 Eastern Game 4 against the Clippers.

Porzingis and Burke still listed as probable. For the Clippers, Pat Beverley still listed as doubtful.

— Brad Townsend (@townbrad) August 23, 2020
However, Luka Doncic was confirmed to be a part of the game just a few hours before tip-off. That is indeed good news for the Mavs who'll have their 21-year-old start firing in Game 4.
NBA Playoffs: Who wins game four?
ADVERTISEMENT
Article continues below this ad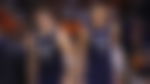 The Clippers genuinely looked like they were in trouble. The first two games didn't bode well, and the comeback by the Mavs at the end of game three also looked to shake them. Paul George is yet to find his shooting stroke in the playoffs, having had a very hard time in the last two games. The Clippers have been on Kawhi Leonard's back, who has been performing at an elite level.
The Mavericks are a young team and need to decide if they leverage their future in this season. Both of the franchise's stars are nagging minor injuries at the moment. However, they are going for the win and will likely start both Doncic and Porzingis for the game.
ADVERTISEMENT
Article continues below this ad
The Clippers stand the best chance to win game four due to the momentum they carry from the Game 3 victory. The Mavs have deep offensive talent, but how much can Porzingis and Doncic contribute if they display a rusty game from receiving slight knocks?