"Best Spot-Up Shooter In The League": NBA Veteran Points Out the Brilliance in Miami Heat's Duncan Robinson
Published 08/22/2020, 7:25 PM EDT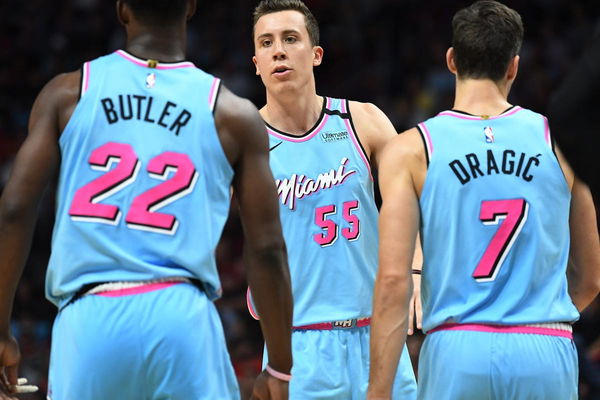 ---
---
The Miami Heat are undoubtedly one of the brightest teams in the Bubble. Their current matches against the Pacers are reflecting their versatility on the court. The Heat is filled with talent who can step up big during crunch moments. 26-year-old Duncan Robinson has been a vital part of Erik Spoelstra's team this season, sinking three-pointers with great effect on the court. 
ADVERTISEMENT
Article continues below this ad
Robinson and the Heat have launched themselves to a good start against the Pacers, gaining a 2-0 lead to take advantage over their opponents. Jimmy Butler has been an instrumental part of Miami's Playoffs success, and he's got tremendous support from his teammates. 
Duncan Robinson made history in Game 2, matching a unique record which was first registered by seven-time NBA champion Robert Horry. Certainly a towering achievement by Robinson, when he went the whole of Game 2 without making a two-point attempt, but scoring seven three's during four quarters. 
ADVERTISEMENT
Article continues below this ad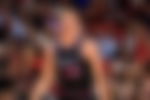 Duncan Robinson is undeniably one of the best three-point shooters in the game. He has been on-point with his long-range shots and boasts a 43.7 career three-point field goal percentage. Robinson went undrafted in 2018, but his talents could not be overlooked by the league. The Heat surely has a wonderful shooter in their arsenal.
NBA veteran brings out the flair behind Miami Heat star Duncan Robinson's success
Robinson was on fire in Game 2, firing long and hard from beyond the arc. 14-year NBA veteran Brendan Haywood broke down the beauty in Robinson's game on NBA TV recently. "Duncan Robinson's able to get over because he's constantly moving, figuring out areas where to be," Haywood said. 
While going through Robinson's highlights from Game 2, Haywood pointed out the swift movement and positioning of the Heat player, explaining how he gets into the sweet spots. He moves into areas that supplement his shooting ability. 
ADVERTISEMENT
Article continues below this ad
"The biggest thing you're seeing throughout these clips is that this guy is not just standing around. He's constantly moving, finding areas, He's not settling just to say 'Hey get me the ball, I'll help you guys out.'" 
ADVERTISEMENT
Article continues below this ad
The 2011 NBA champ then put forth his statement on where he ranks Robinson in terms of best shooters in the league. "One of the best spot-up shooters in the league. He might be the best spot-up shooter in the league." He added, "I'm not saying overall shooting. But spot-up shooting, Duncan Robinson might be the best spot-up three-point shooter we have in the NBA."
The Heat have largely benefited from Duncan Robinson's three-point form. With him finding a rhythm inside the Bubble, how far can he take the Miami Heat in the 2020 NBA playoffs?